How do I avoid phone charges when on vacation? I am traveling on a cruise to Mexico and the Caribbean. How can I use my phone but use little to no data? I do not want any international data roaming charges.
I will be taking an iPhone and an Android cell phone. Last time I traveled I had a huge $895 dollar bill from AT&T caused by an app updating in the background. Can you tell me some easy ways to avoid these roaming charges?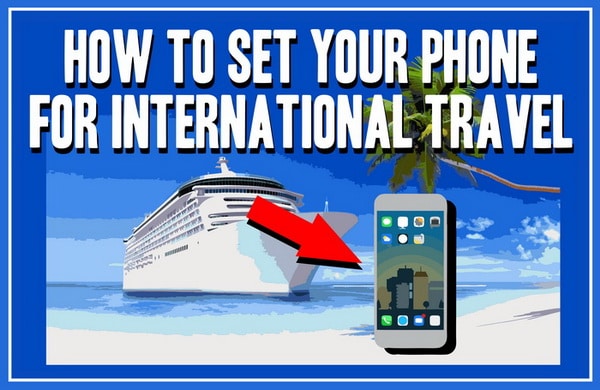 Avoid Phone Data Charges
To completely avoid any data charges you can switch your phone completely off to avoid any type of roaming fee, keep your phone in airplane mode if you are not covered by your phone plan in that area, or Turn off DATA ROAMING by going to Settings – Cellular – Cellular Data and set to off. See below for how to turn off data on iPhone and Android. iPhone cell data roaming help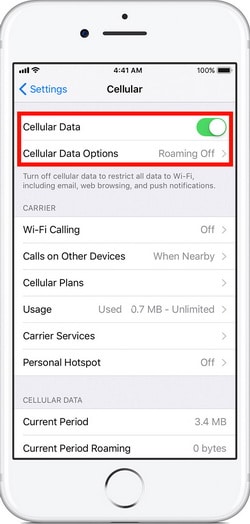 How to turn off cellular data on iPhone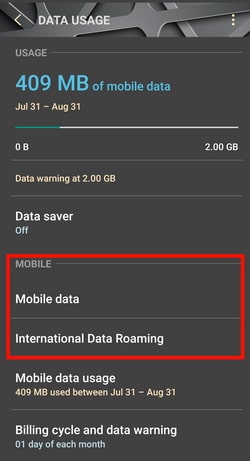 How to turn off mobile data on Android
Tips To Manage Data Usage When Cruising/Traveling
1. Disable Unused Apps (Navigation, news, weather apps)
2. Avoid Streaming Video (No YouTube or video chat)
3. Disable Email Auto Check (Switch email settings from Push to Fetch)
4. Track Data Usage (Reset data tracker once in destination)
5. Avoid Data Use With iMessage
NOTE: iMessage is usually treated as data not text messages. Use on Wifi only. You can disable iMessage by going to MESSAGES in the SETTINGS menu.
If my phone is on airplane mode will I get roaming charges?
No you will not get roaming charges, however you will not be able to send text messages, make phone calls, or use data. Always use WIFI to avoid roaming charges.
What should I turn off on my phone when I travel overseas?
To avoid any charges from your phone carrier, cellular data and data roaming should be turned off.
Traveling With Phone FYI
If you want to avoid charges while traveling you should choose to follow these tips. If your phone data roaming is on, your phone could update an app in the background. If that app is around 75 megabytes, this small update could cost you $225 dollars. Be careful and check that your phone is set correctly. Call your phone carrier and get a travel or cruise package. This will help you to keep within budget when it comes time to pay your phone bill. To see what the charges could be if you do not set your phone correctly, see below…
Example of phone charges for international cruising/travel
TEXTING: $0.50 per text (200 texts = $100 dollars)
TEXT PER PIC/VID: $1.30 per media (20 pictures sent = $26 dollars)
DATA: $3.00 per MB (150 MB app download = $450 dollars)
TALK: $3.00 per minute (20 minutes = $60 dollars)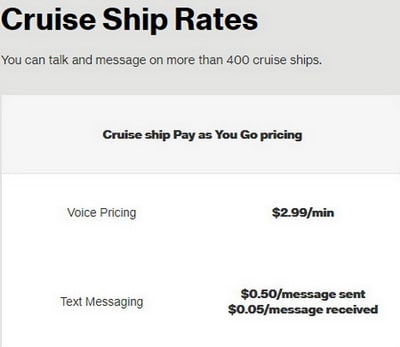 International Global Calling Verizon – Cruise Ship/Travel Abroad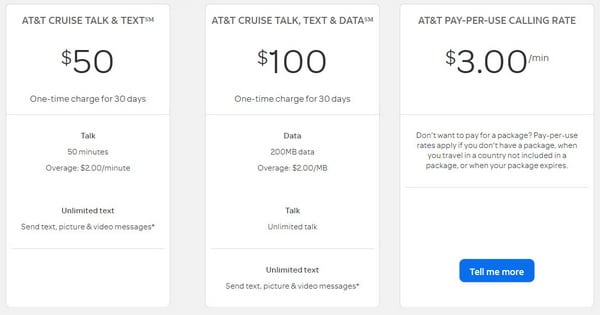 International Plan Cruise Packages from ATT
Tips To Save $ On Phone Charges If You Must Use Your Phone
Call your phone carrier and pay for a special travel package that covers you while traveling.
Purchase a Wi-Fi package when going on a cruise to avoid ultra high "at sea" charges.
Use WIFI when available on cruise ships, hotels, or airports to avoid carrier data charges.
Purchase a SIM card in the country you will be vacationing in. (Unlocked phone required)
Communicate with family using a Wi-Fi app such as WHATSAPP. – WhatsApp for Android – WhatsApp for iPhone
Do not make or receive phone calls unless you are in your phone travel plan area.
Avoid sending pics or videos when using your phones messaging app to avoid large data charges.
Do not watch YouTube videos while travelling unless on WIFI.
Disable Email Auto Check
One of the biggest issues is email. It auto checks and this will cost you money. Disable email auto-check on your phone settings from Push to Fetch. You can then manually download your email when connected to Wifi. Do not send or receive large email files like pics or vids when on a cellular network when traveling abroad.
For APPLE devices: Go to Settings > Accounts & Passwords > Fetch New Data. Turn Push to OFF and under Fetch below select MANUALLY.
For ANDROID devices: Turn Data Saver ON – Make sure email is not selected to allow data usage in the background.
Disable Unused Applications
Disable apps running in the background that you do not need to use.
For APPLE devices: Go to Settings > General > Background. Turn Background App Refresh to OFF or WI-FI only.
For ANDROID devices: Go to Settings > Connections > Data Usage. Turn Data Saver ON and select only the apps you allow to use data in the background.
How to make a call, text or use data internationally
To use cellular data, turn on Cellular Data Roaming in your phone Settings
To call or send a message back to the U.S., dial + (1) (10-digit number)
To call or send a message to another country, dial + (country code) (local phone number)

Using a Cell Phone on a Cruise
We recommend to go online and read the travel packages your phone carrier offers. Buying a travel package for your phone will help you to avoid big charges and fees. See below for your specific carrier.
ATT Travel options for Europe, the Caribbean, Canada, Latin America, and Asia Pacific – DAY PASS or PASSPORT – ATT TRAVEL OPTIONS
VERIZON Travel International Services Traveling outside the US – TravelPass – 220 Countries – VERIZON TRAVEL OPTIONS
Verizon Pricing Chart – International pricing while traveling outside the US
T-Mobile Travel – Traveling outside the U.S. Mexico or Canada – Unlimited texting and up to 2G data speeds in 210+ countries and destinations – T-MOBILE TRAVEL OPTIONS
The following main cruise lines are included in both Verizon and AT&T cruise ship cell phone packages: Carnival, Celebration Cruise Line, Celebrity Cruises, Crystal Cruises, Cunard, Disney Cruise Line, Holland America Line, MSC Cruises, Norwegian Cruise Lines, Oceania Cruise Lines, P&O Cruises, Princess Cruises, Regent Seven Seas, and Royal Caribbean.
Have questions concerning a vacation you have planned and you need to use your phone? Need help on "how to set" to not get charges while on vacation or holiday? Please let us know your questions below by describing your situation. We can read your question and get back to you with some helpful information so you do not get charged roaming fees.