My Maytag Bravos top loader washer flashes error f51. I was washing some clothing and the code displayed and began flashing. Can you advise what the error code means and how to clear the code so I can continue washing my clothes?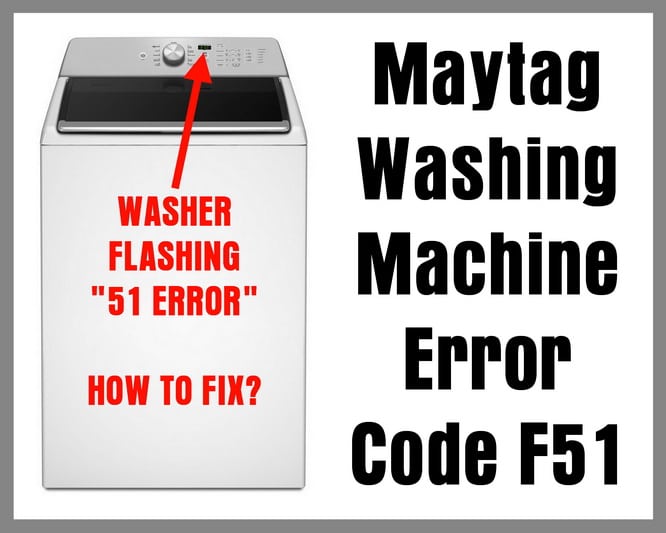 How To Clear Maytag Washer Error Code F 51
The F51 error may indicate there is a MOTOR ROTOR POSITION SENSOR FAILURE (RPS). The sensor and control board has a connection or fault issue.
This error can be cleared by cleaning/reconnecting the sensor OR replacing it.
Make sure the control board and the RPS have a good connection.
Simply disconnecting and reconnecting the sensor plug connection may fix the issue.
Clean the contacts on the plug in case of corrosion.
If this does not remedy the issue, remove and replace the RPS.
HINT: You can clear any error code on the washer by pressing PAUSE/CANCEL once. If the error code appears again, follow the video and instructions below to fix the error code issue.

F51 Whirlpool/Maytag Cabrio Repair – Rotor Position Sensor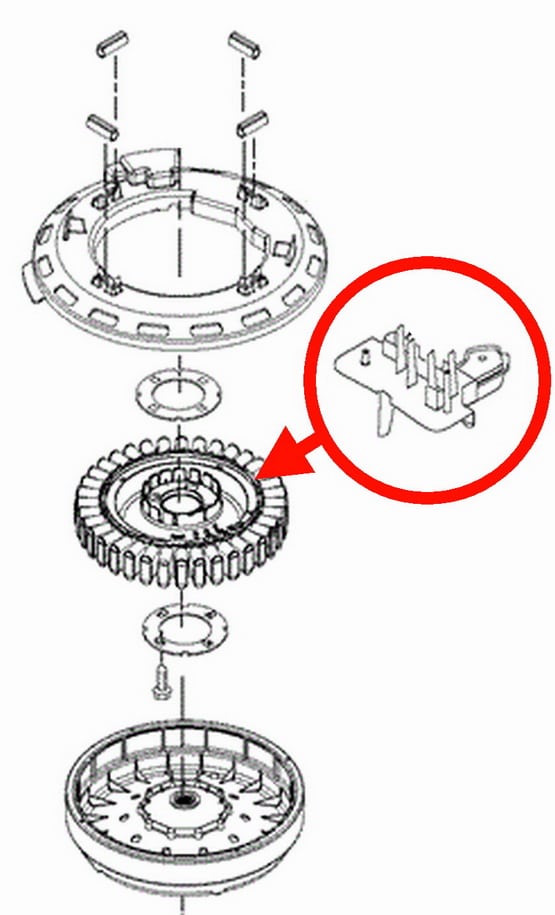 Location of Rotor Position Sensor – Maytag Washer
Troubleshoot and clear the f51 error code with RPS issue:
– Remove power from the washer before troubleshooting
– Locate the control board (see video)
– Remove the RPS connection on the back of the control board
– Clean off any corrosion on the contacts
– Secure the connection
– Plug in power and test washer
Is the error code still showing after performing the above steps? Check the sensor as it may be faulty and needs to be replaced.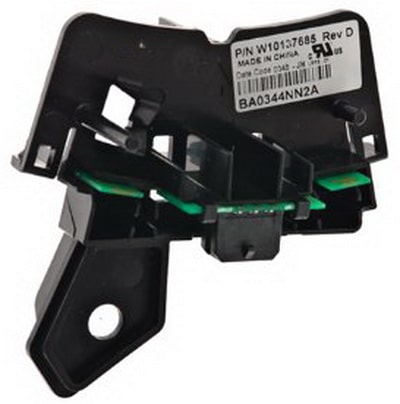 Washing Machine Rotor Position Sensor
This part will fix the F51 error code

Whirlpool Cabrio F51 Error Rotor Position Sensor (RPS) Replacement
On other Maytag washers the error code can indicate different faults.
– The F51 error may indicate there is clothing jammed in between the tubs or under the agitator.
– Error F51 may also indicate a loose center bolt or nut (1/4 inch allen bolt).
Note: Maytag is owned by Whirlpool Corporation – Whirlpool parts are used on Maytag Appliances.
This repair method will also be applicable with some Whirlpool Cabrio and some Kenmore Oasis Washers. The rotor position sensor may be referred to as the Motor Position Sensor on other washers.
This error code scenario is applicable to Maytag Washing Machine model numbers:
MVWB750WQ0, MVWB750WQ1, MVWB750WR0, MVWB750WR1, MVWB800VB0, MVWB800VQ0, MVWB800VU0, MVWB850WB0, MVWB850WB1, MVWB850WL0, MVWB850WL1, MVWB850WQ0, MVWB850WQ1, MVWB850WR0, MVWB850WR1, MTW6300TQ0, MTW6300TQ1, MTW6400TQ0, MTW6500TQ0, MTW6600TB0, MTW6600TB1, MTW6600TQ0, MTW6600TQ1, MTW6700TQ0, MTW6700TQ1, MVWB300WQ0, MVWB300WQ1, MVWB400VQ0, MVWB450WQ0, MVWB450WQ1.
Need help? Please leave your question below and we will be happy to assist.