We had a question from a reader that may help you on Fixing a Small Window Mounted A/C Air Conditioning Unit. Here is what they asked….
Question – I live in a little apartment in Los Angeles and it's starting to get hot out. The A/C unit in the living room stopped blowing cold air. The landlord cannot fix it they say until 2 months from now as they have financial issues. Anyway, I really need to get this fixed as we are getting HOT! I looked at some online videos and all the repairs seemed very difficult and above my head.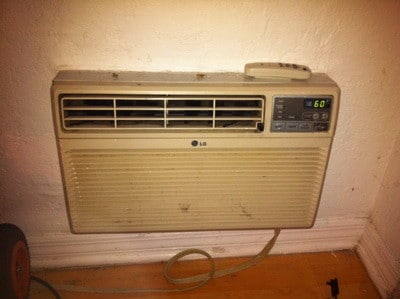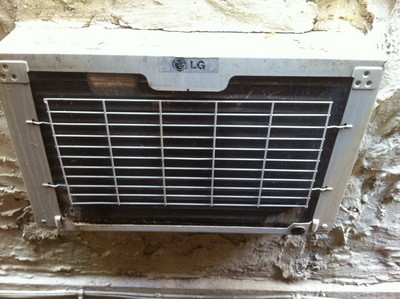 From the way this A/C unit is mounted, I am not sure if I can even access it without completely removing the whole unit, which I don't think I have the skills or tools to do. HELP!
Answer – Those units do not have any serviceable components that you could repair yourself. Aside from cleaning the filter, there is not to much you can do to get it working. Calling an Air Conditioning company to repair it would cost more than a replacement. Your best bet is looking online for a new one or since your landlord is not helping, buy a fast cheap used one. Also, if you do try to remove it, the complete entire unit will come out of the Metal casing through the front. But you should not waste your time as they are pretty much throw away units when they stop working or break.