This diy Kitchen Cutting Board is a simple, fun, easy project. The wood used is a heavy Walnut wood and will cost you around $40 dollars in wood cost to make this cutting board. We cut strips of Walnut that were 1 inches thick X 1.75 inches wide X 24 inches long. The wood is available at all Home Improvement Stores. We used a common wood glue to secure the board together. Wood clamps will also be needed to hold it tightly together while you wait for the glue to dry. To safely seal the board, we used a natural product called mineral oil. It is safe to seal and coat cutting boards, salad bowls and anything that will be in contact with food items. You could also use olive oil if you chose. You do not want to use any toxic varnishes or anything not FDA approved for contact with food and food items. The pictures are below of our Cutting Board diy Project.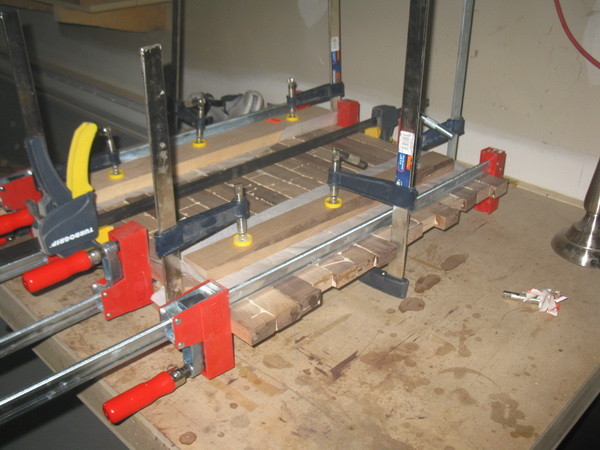 Boards are cut (1 inches thick X 1.75 inches wide X 24 inches long)
and gluing begins with our wood clamps holding it together.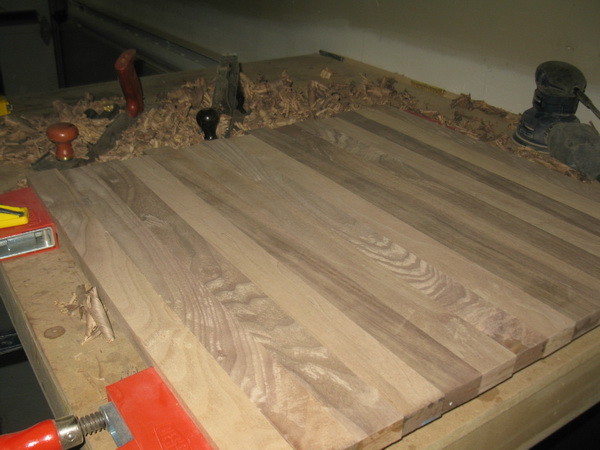 After gluing we needed to sand the board down to get it smooth.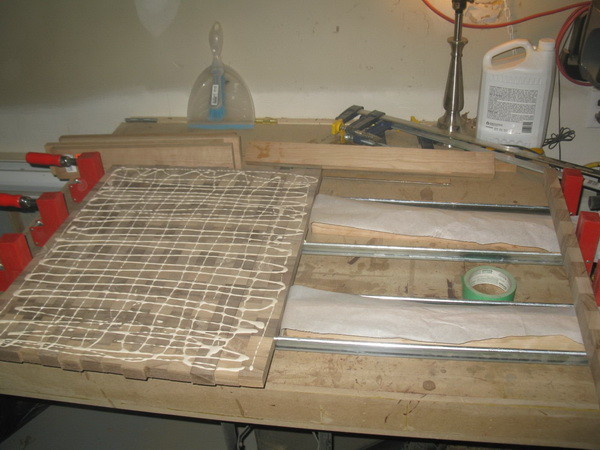 Our second glue application to expose the end grain.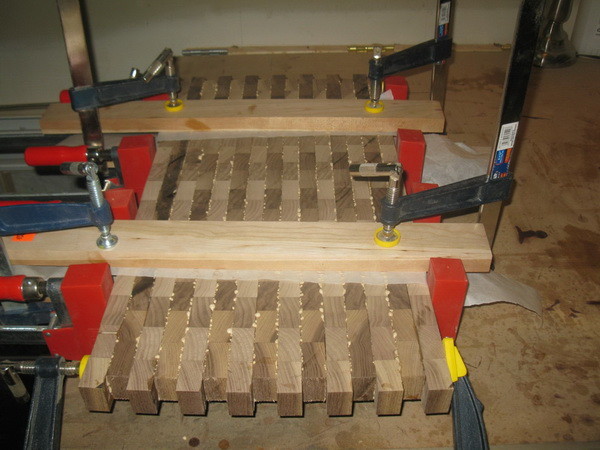 Here we have glued the boards and we have moved every second
row half of one block to get the cutting board "brick pattern".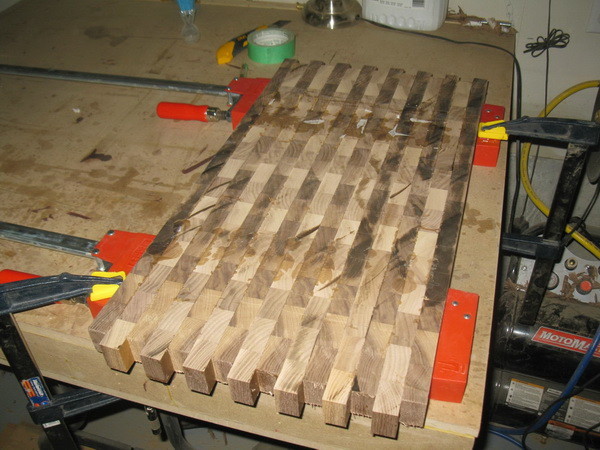 Once the gluing was complete we cut off the uneven pieces on the sides.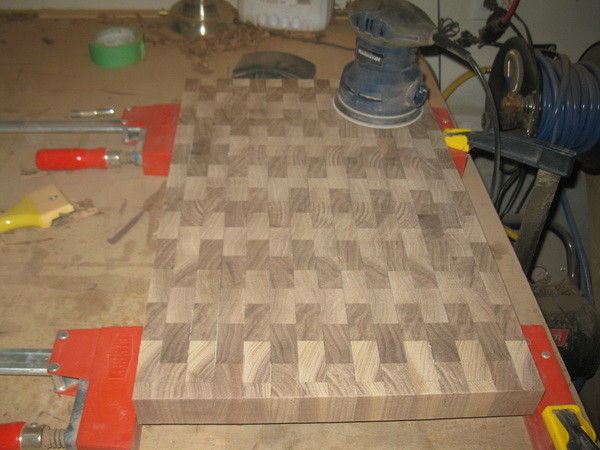 We then sanded our cutting board vigorously to get it nice and smooth.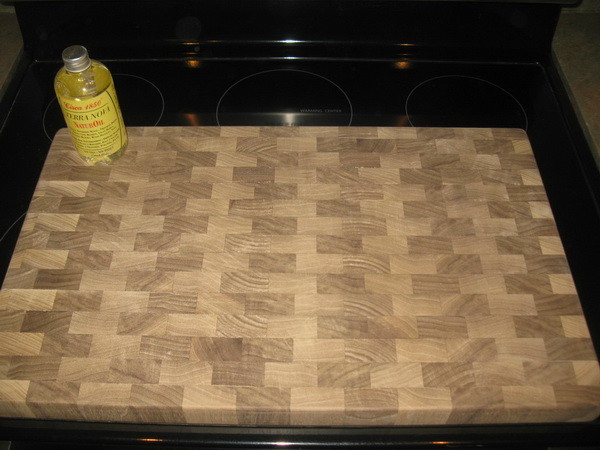 Our cutting board is cut, smooth and ready to be oiled with mineral oil.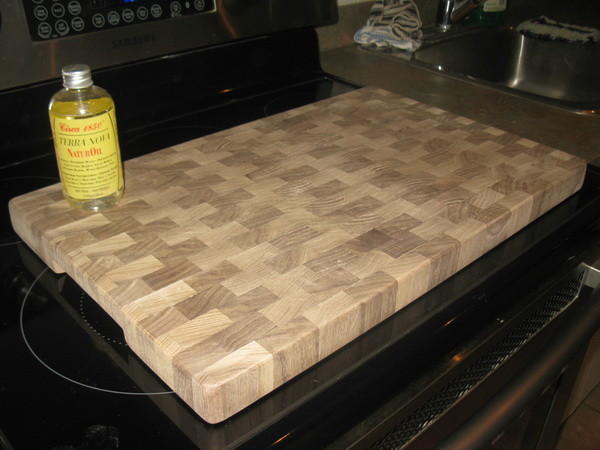 If you notice on the left of the board we created a small pocket for easy lifting.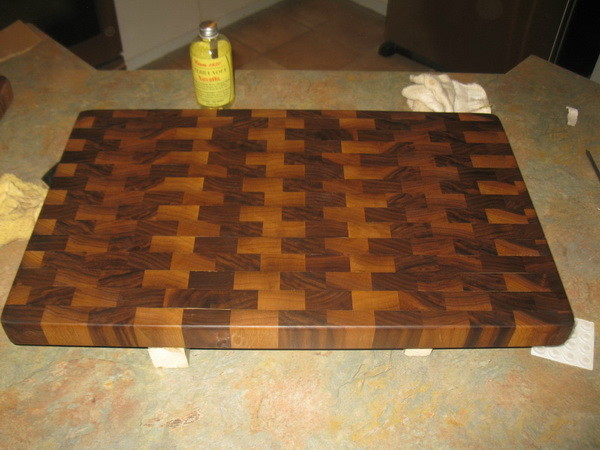 Here is our board after applying the mineral oil and sealing it.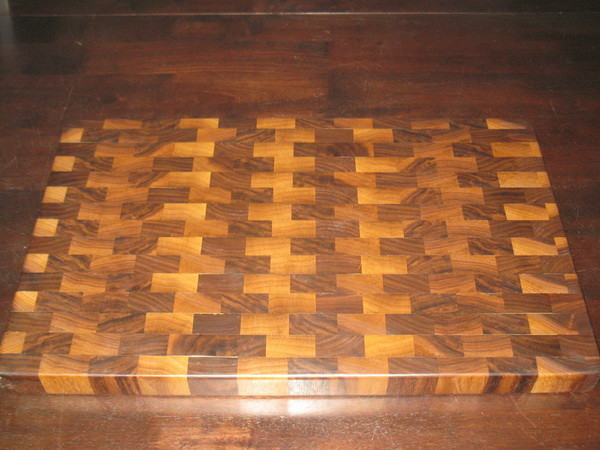 Here is our diy Custom Cutting Board completed and ready to use.