It all started with a wooden log. We needed a dessert stand to hold our cupcakes for a birthday party. It was a garden theme party so we built this. Yes we did this for the kids and took pictures while we were at it. The pictures below show our step by step build.
Material Needed:
1 – Piece of plywood 3ft X 3ft
1 – Wooden log (bark removed) 3ft to 4ft long
4 – Wooden dowels with grooves cut
1 – Can of green spray paint
1 – Bottle wood glue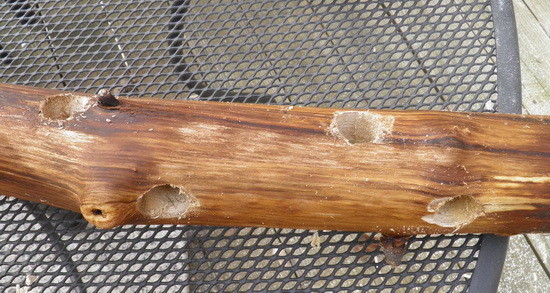 We got a perfect sized log (about 3 feet long) and drilled holes in it.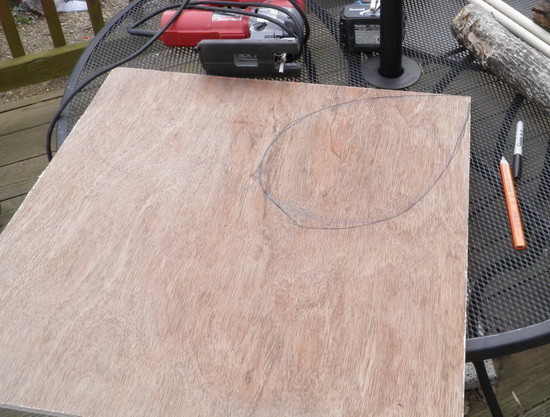 We got our plywood and outlined a leaf shape for the dessert holders.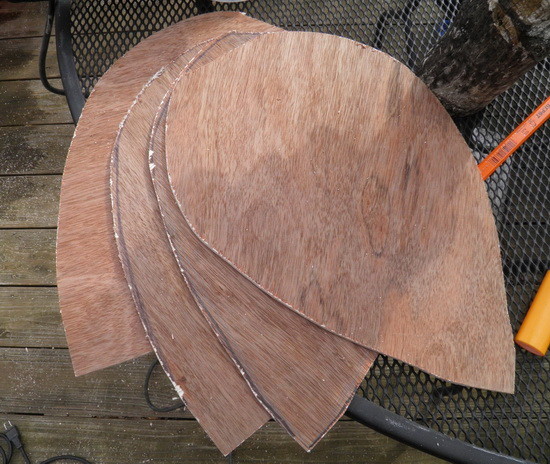 Here are our leaf holders after we used our saw and cut them out of the plywood.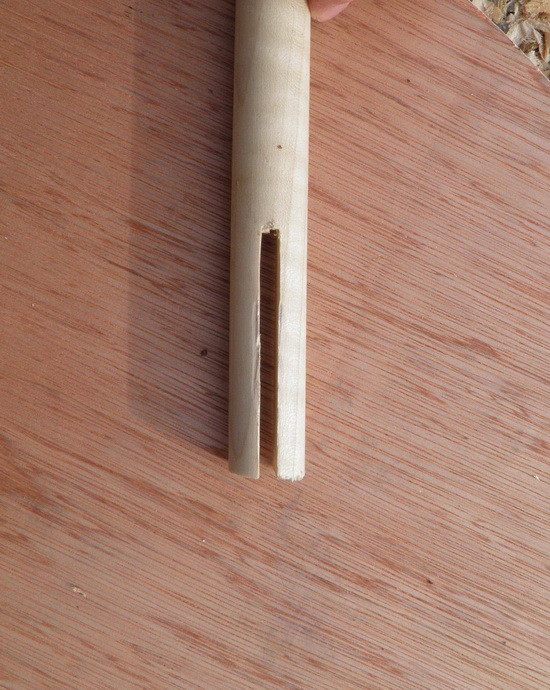 We bought 4 wooden dowels and grooved each one to hold our leaves on.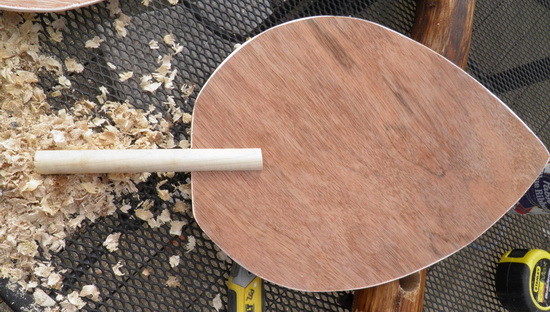 We slid our leaves into the wooden dowels to be sure they fit snugly.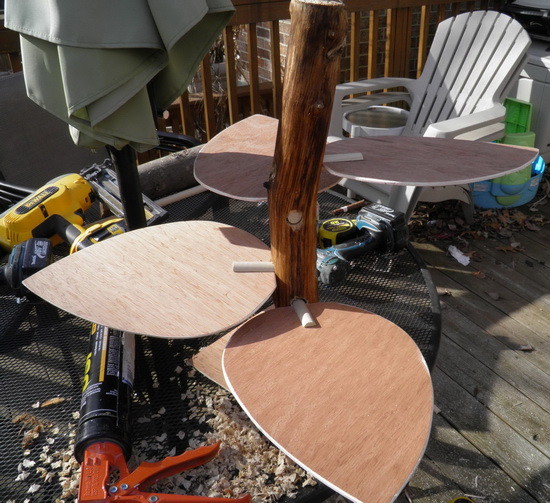 The dowels and leaves fit perfectly into our log stand.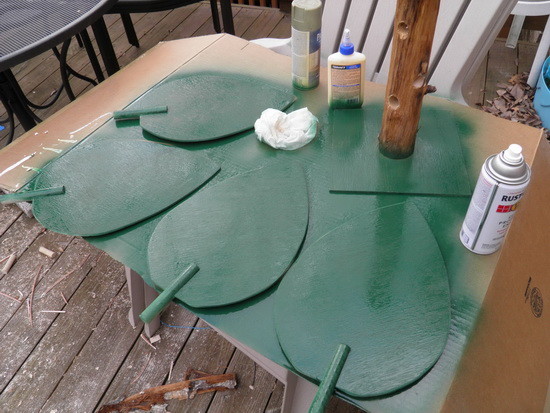 We spray painted our wooden holders green to resemble tree leaves.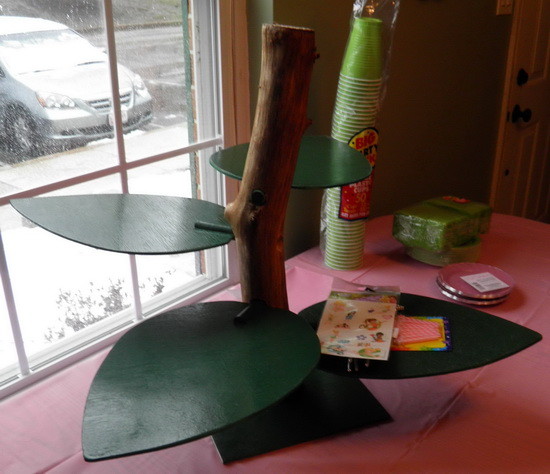 After the paint dried we assembled everything together and placed it on our serving table.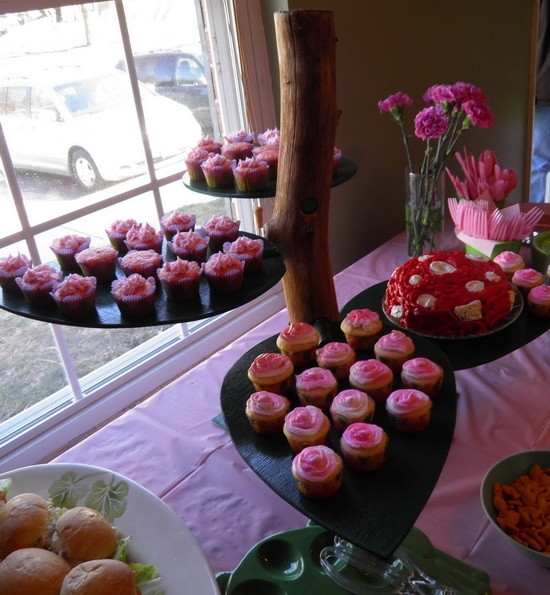 Here is our diy Cupcake Dessert Stand completed with the cupcakes placed on each leaf.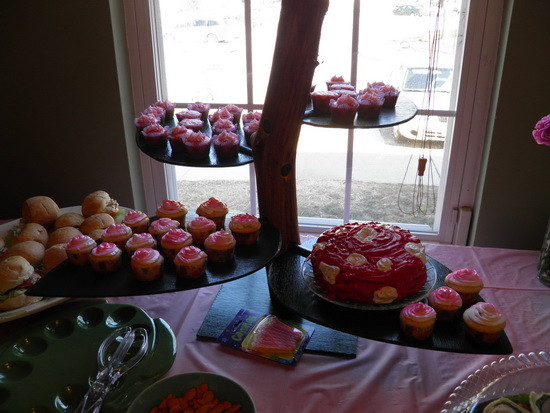 Here is another angle of our Dessert Stand ready for our guests to arrive.