Here are 32 DIY creative ideas just for you. These ideas can be useful and fun all at the same. From crafts to the kids room to the backyard to gardening to home improvement, see the different ideas we have for you below.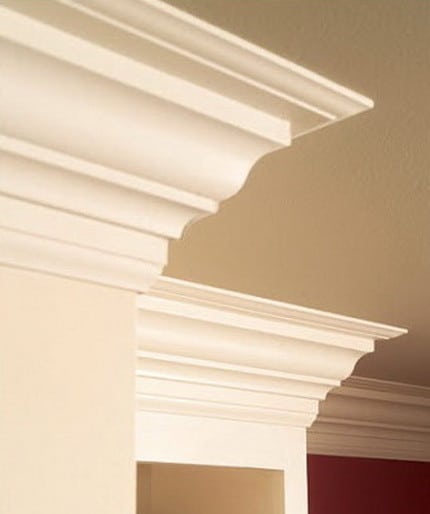 Add Moldings to your Kitchen Cabinets for a Luxury look!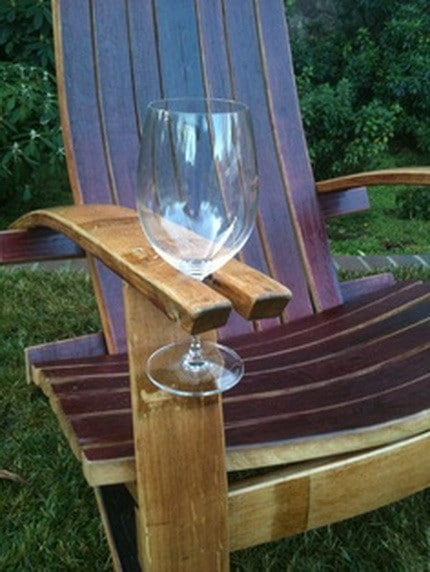 A Wooden Lawn Chair with a Built In Wine Holder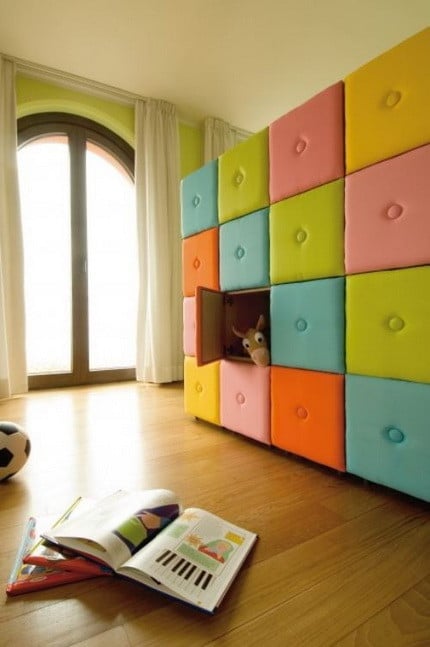 Awesome Colored Wall Storage Box Bins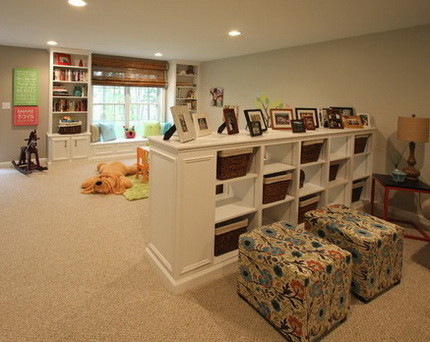 Basement playroom with custom trim and big storage areas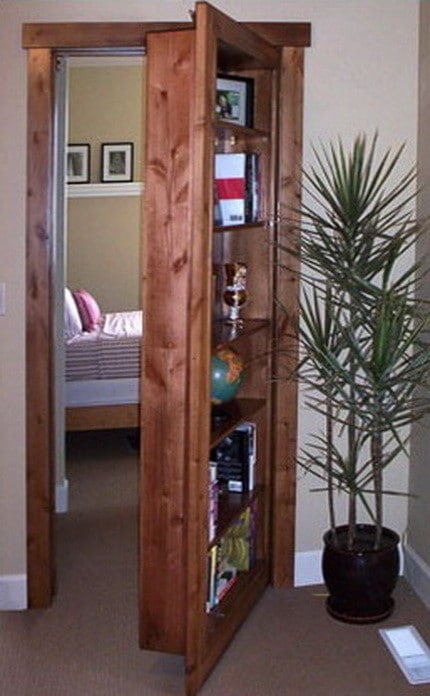 Bookshelf door to fit in your hidden doorway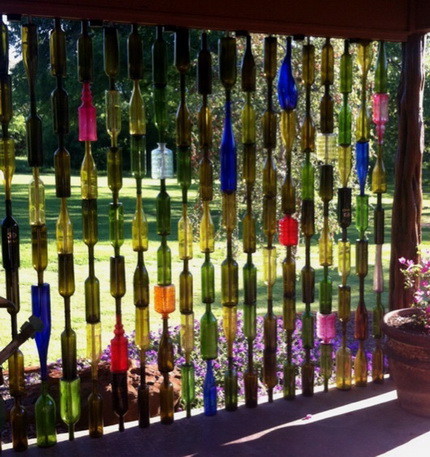 Bottle Fence made from old colored bottles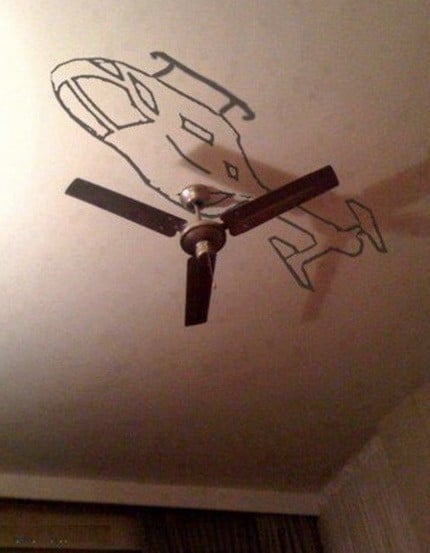 Boys Aviation Room – Ceiling fan helicopter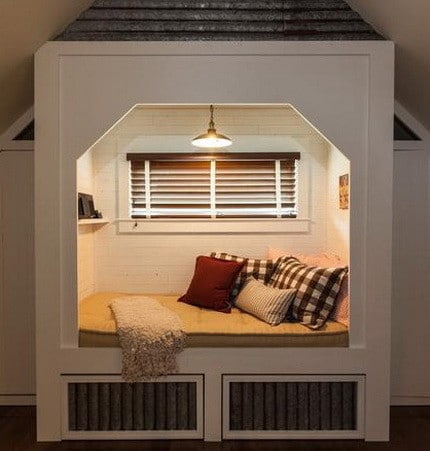 Built in cozy sleeping nook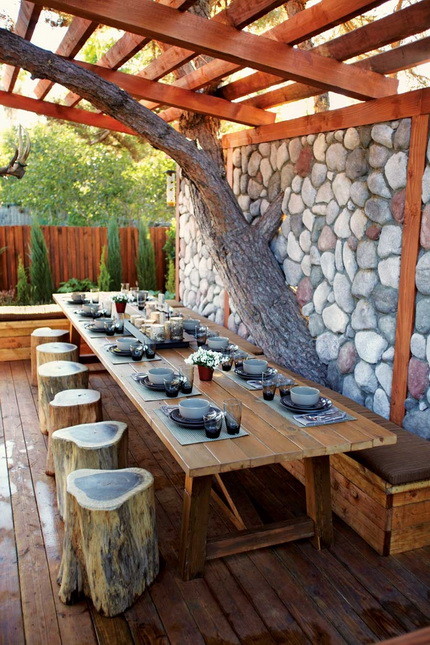 Cabin outdoor dining with tree stumps for seats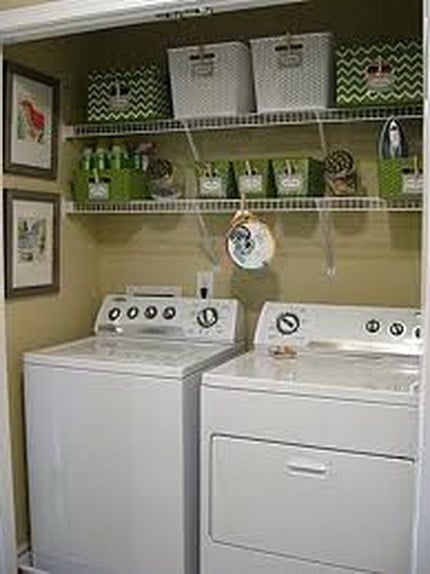 Closet laundry organization with a simple storage rack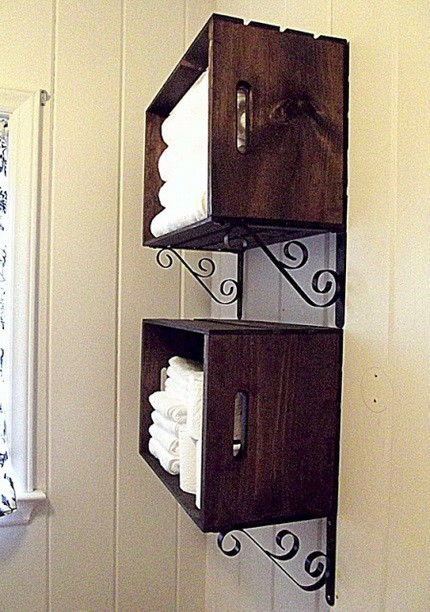 Crate Wall Storage – Old crates create vintage looking storage bins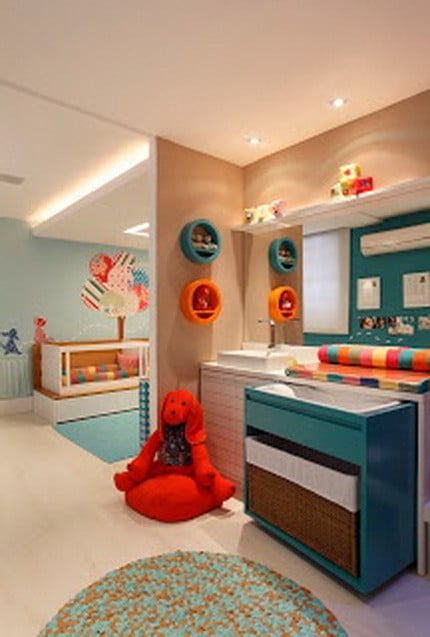 Decked Out Modernized Baby's Room – Many items from Ikea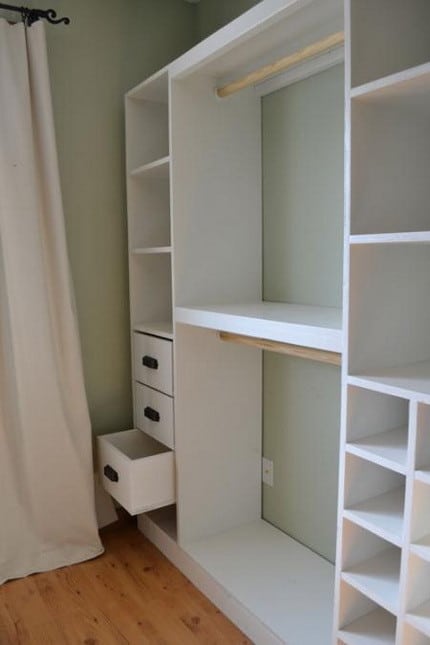 DIY simple and budget friendly closet organization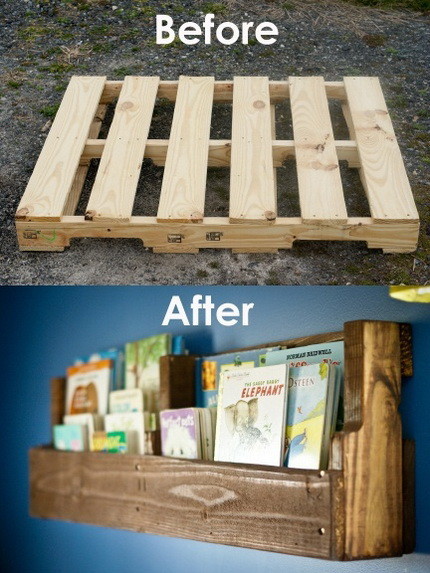 DIY Pallet Idea – Pallet Bookshelves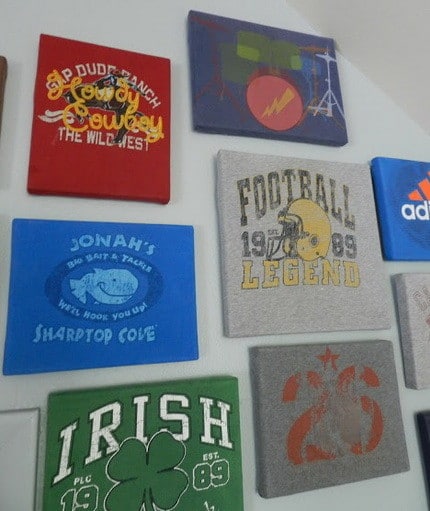 DIY T-Shirt Canvas – Wall Art from old t-shirt's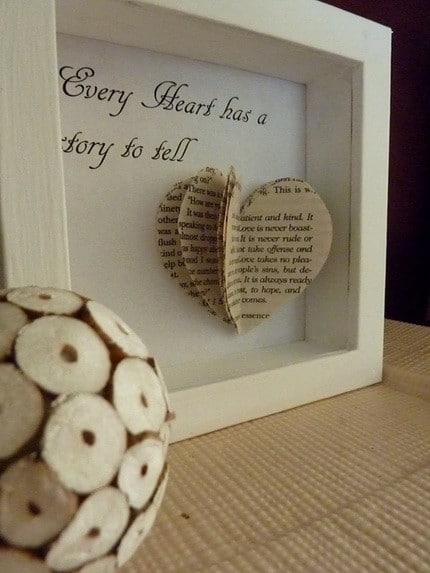 DIY wedding gift made from wood, paper and glue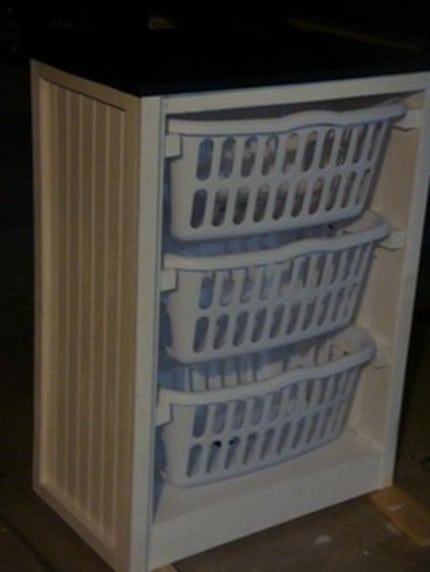 Easy basket dresser made from cheap plastic baskets and a wood exterior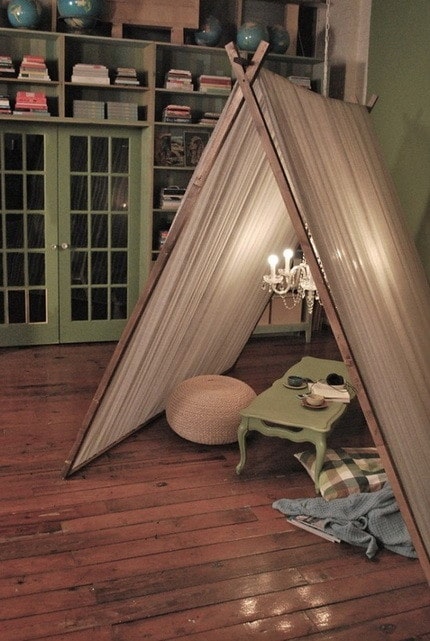 Elegance For The Kids – The ultimate fort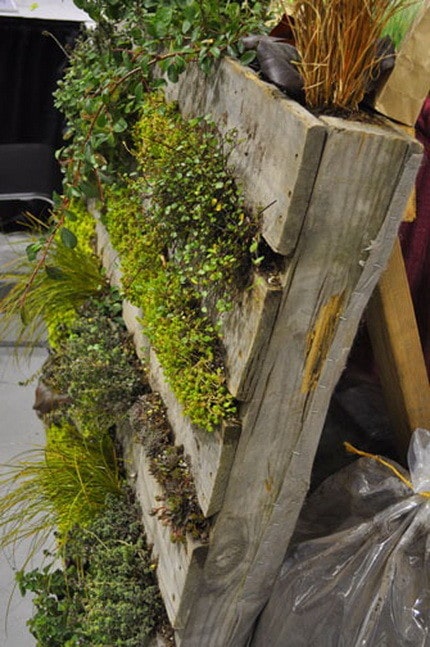 Great up-cycle pallet idea for gardening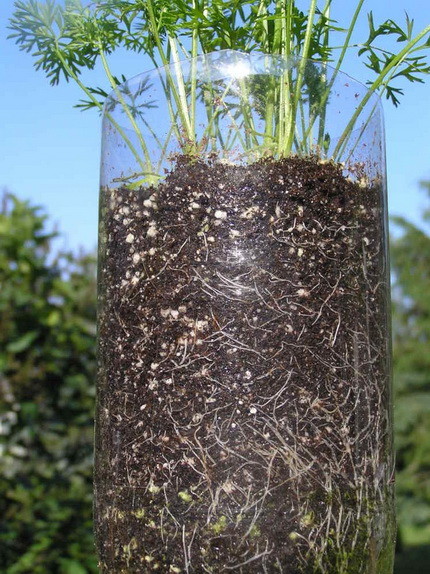 RECYCLE and Grow veggies in a 2 liter soda bottle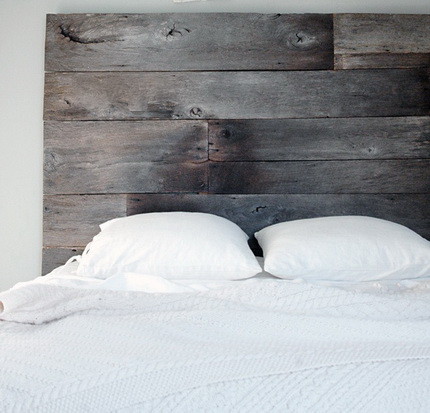 Headboard Made With Recycled Wood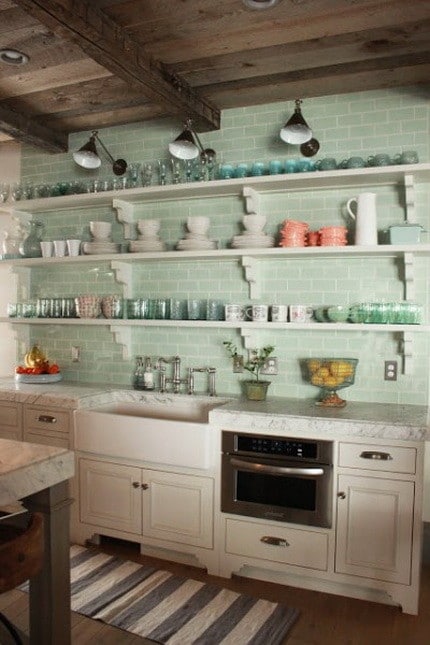 Kitchen Wall Shelving – A Vintage and Organized look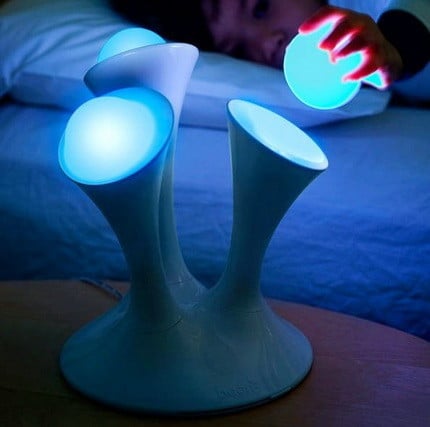 Night light glow balls – Kids take em with em when they leave the room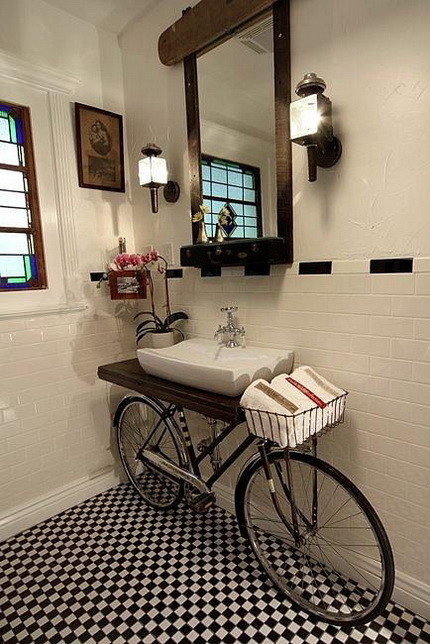 Old bike in a bathroom used as a sink stand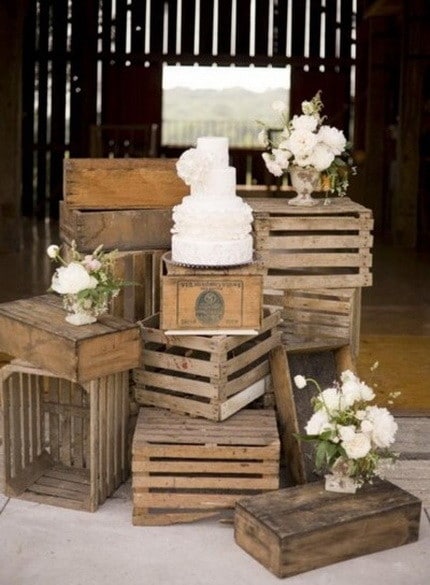 Old crates as stands creates a DIY vintage look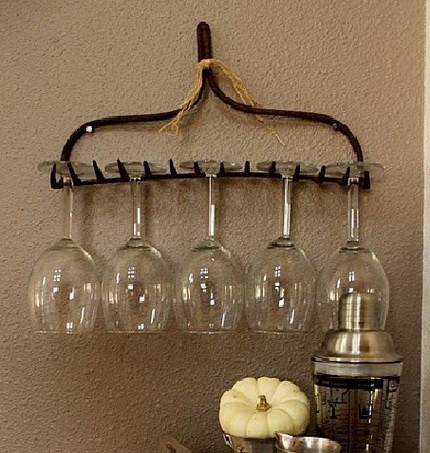 Old Rake Stemware Holder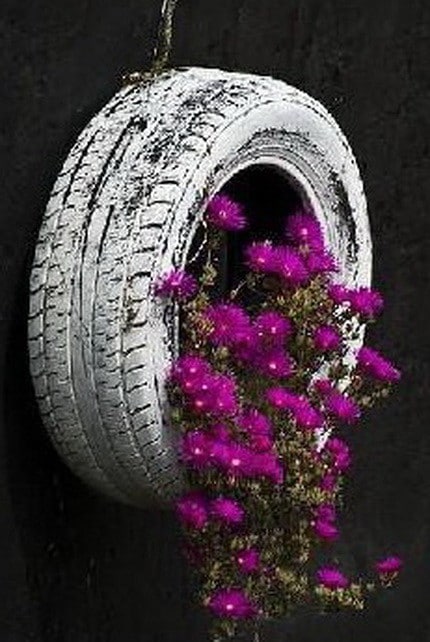 Old tire made into flower pot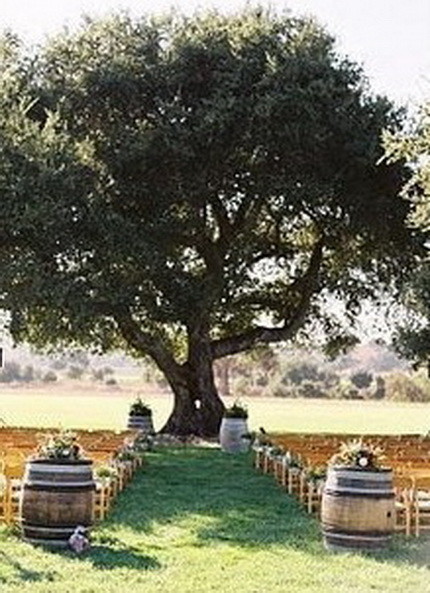 Old wine barrels as flower pots idea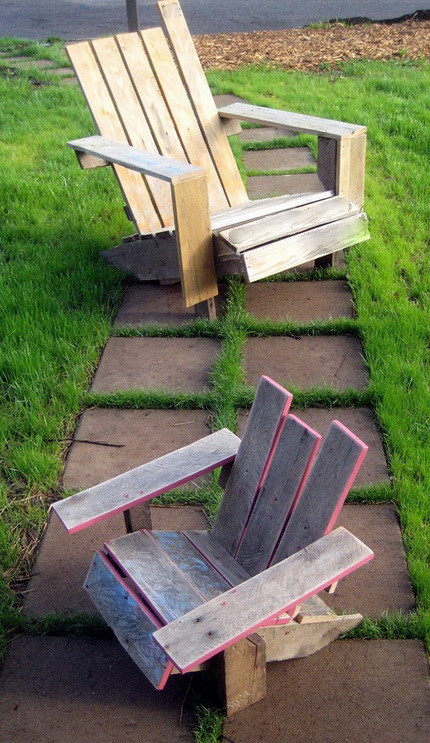 Pallet Lounge Chairs – Great way to recycle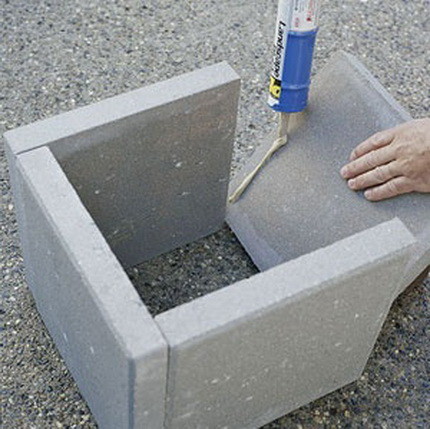 Planters from cement stepping stones – Easy and cheap!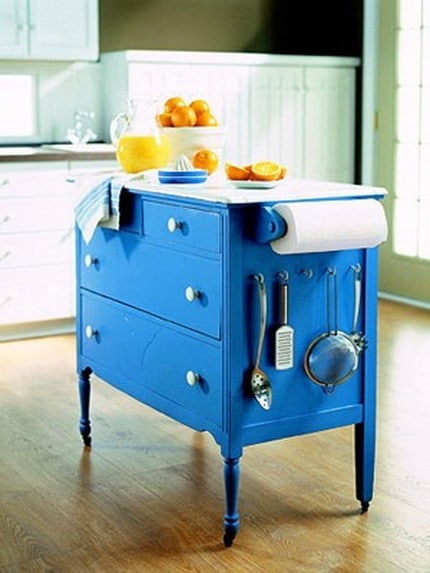 Repurposed furniture kitchen island from dresser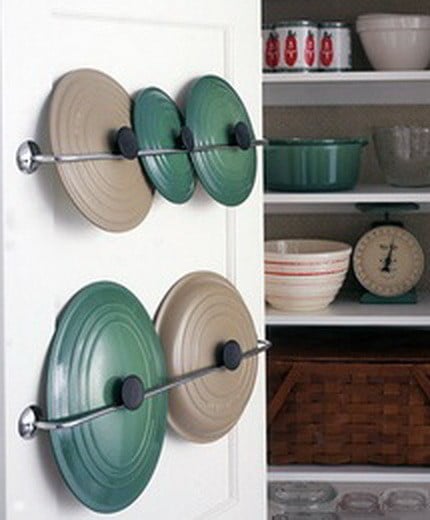 Use towel racks for lid storage