Buying a custom picture frame can cost over $300 for the exact measurements needed. We grew frustrated with this and decided to build our own DIY Custom Picture Frame for the least amount of money. We needed a custom frame with the dimensions of 28″ x 40″ for our original wall art. We went to Michael's and they quoted a whopping $330 dollars! We decided to make one with the exact sizing we needed and figure out the cheapest possible way of doing this. See below for our easy step-by-step method and save money today! Do you want to build your own picture frame but need some cool art ideas first? This Wall Art website has prints for 60% off and free shipping.
Note: If building a custom frame is not for you, Michael's Craft Store has custom picture frame coupons on their website that you can print and take to the store for 40% to 60% off.
List Of Materials Needed To Create Your Own Custom Sized Picture Frame:
1 – 6′ of Wood Picture Frame Molding = $7.00
1 – Piece of Pre-Cut Glass (our size was 28″ x 40″) = $13.00
6 – Fender Washers With Bolt = $4.00
1 – Bottle Of Gorilla Wood Glue = $7.00
1 – Box Of Staples = $4.00
1 – Can Of Dark Walnut Wood Stain Oil = $12.00
TOTAL COST OF DIY PICTURE FRAME = $47.00 (We saved $280 dollars by doing it ourselves!)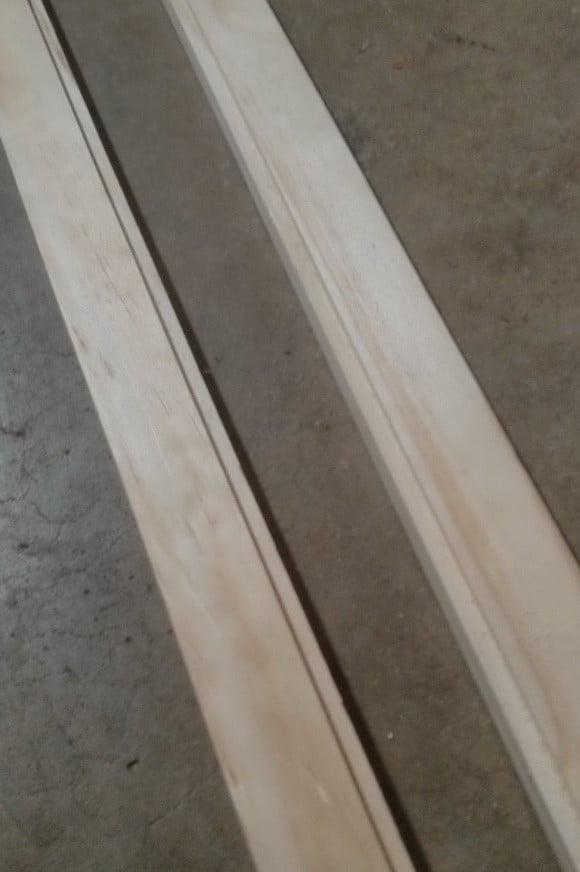 We first purchased our wood for our custom picture frame at Home Depot.
We used "Picture Frame Molding" which saved us the trouble of having to use a router.
We had Home Depot cut our 6′ piece of wood down for us to save us time. (they do it free!)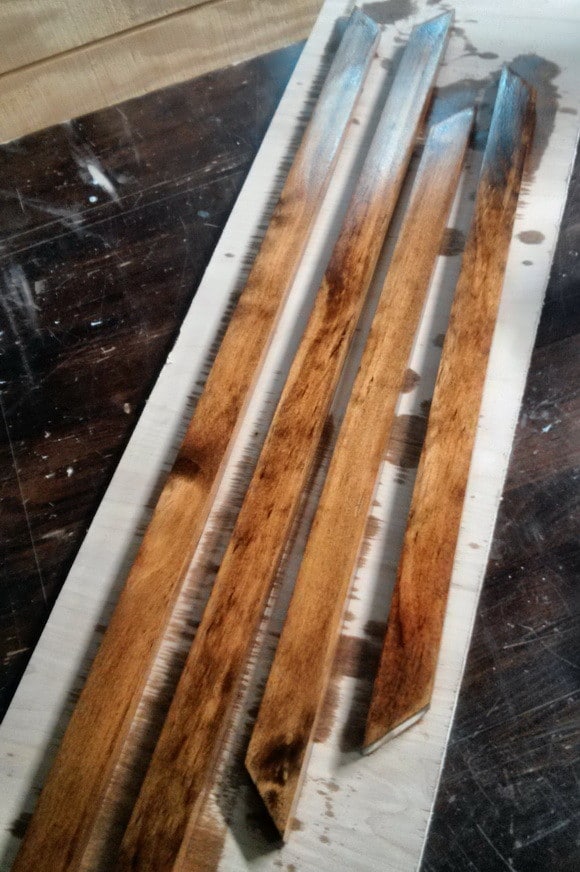 We then stained the 4 pieces of our frame molding wood using an Oil Based Walnut Stain.
The wood stain we used is some of the best quality we have ever used and it is available here.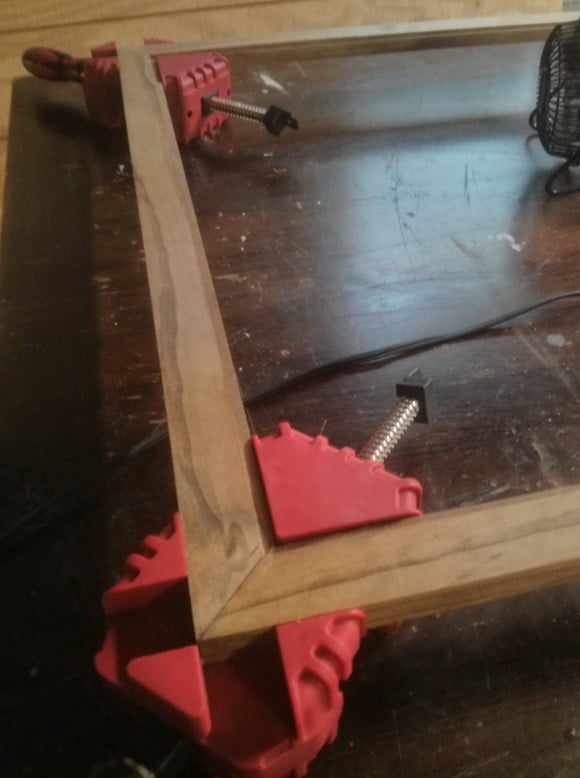 After the wood stain was dry we used our wood glue and glued the corners together.
The handy corner clamp we used are relatively cheap and available here.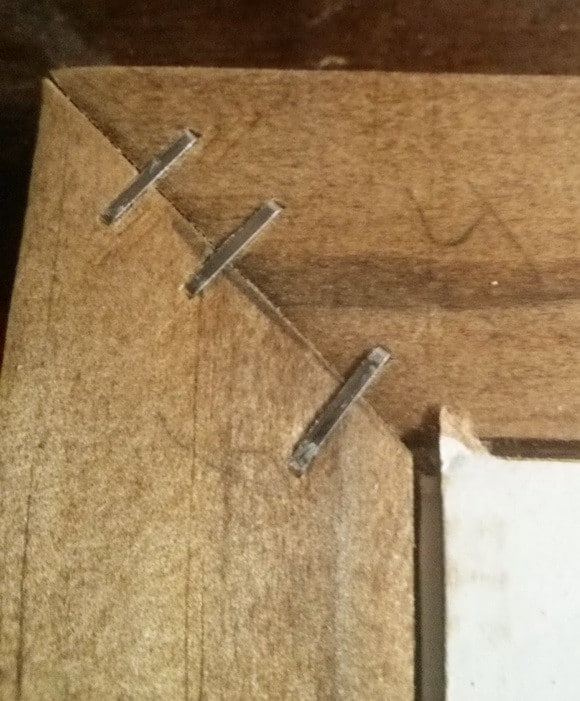 For safe measure, we then used our staple gun and added 3 staples to each corner.
This may not be necessary as the wood glue will hold but adding staples will help in the long run.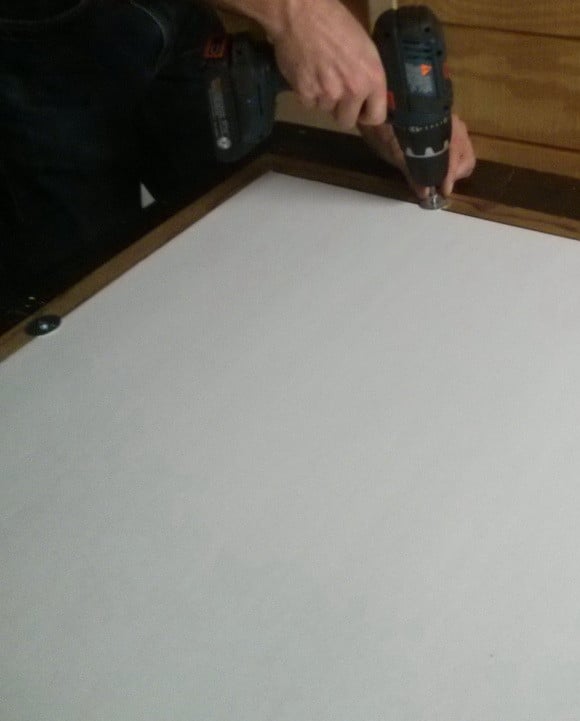 Once our frame was secured together we inserted our artwork and the rear board backing.
We then added 6 large fender washers to hold the artwork in place.
We did this by drilling small pilot holes into the wood so the screws would enter the wood easier.
We used 1 fender washer on top and bottom, and 2 on each side, which totals 6 in all.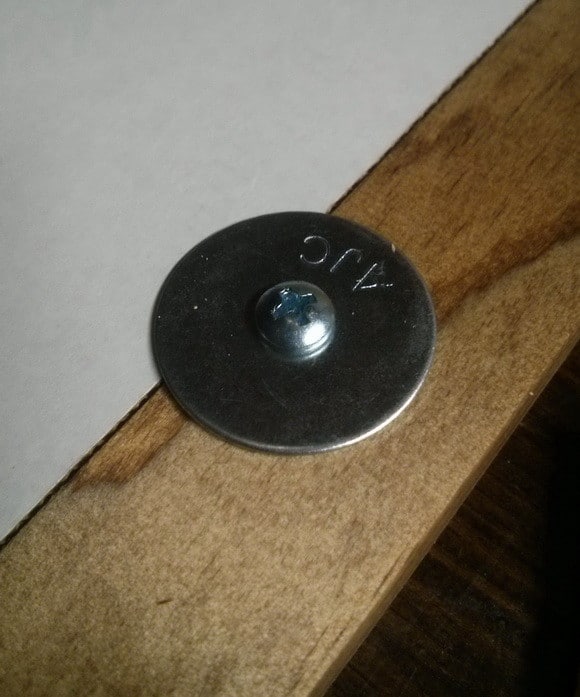 Here is a closeup picture of one of the fender washers.
As you can see the washer securely holds the back of our artwork and can be removed by simply unscrewing.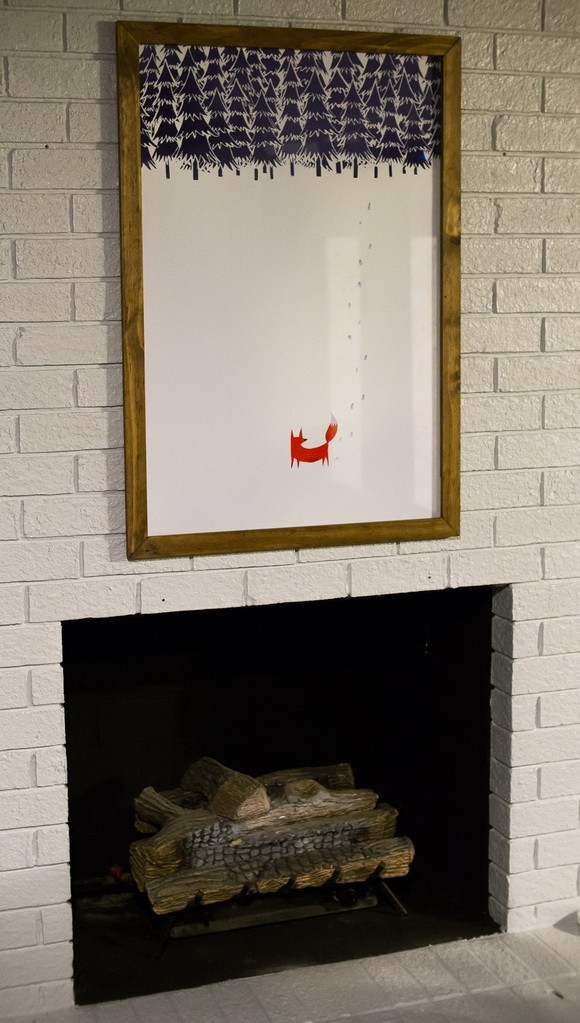 Once the frame was completed and put together, we found the perfect place to hang our DIY Picture Frame.
Our picture now looks great and we saved so much money over having a custom frame made.
This project took us 2 hours and we would recommend this DIY method to anyone!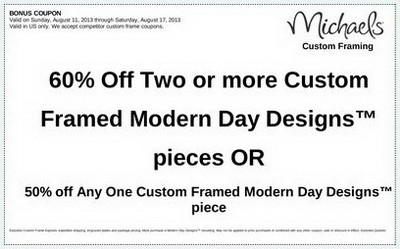 Click the Custom Picture Frame Coupon above to see Michael's Weekly Printable Coupons to save money.