Is your small kitchen making it difficult to categorize as well as organize all of your food and spices? If lack of space is getting to be an issue, then why not build your own kitchen pantry on wheels! This is a relatively easy DIY woodworking project that can be done by almost anyone and it will save you money from buying an expensive pre-manufactured one. So see below for our step-by-step DIY rolling mobile kitchen pantry rack.
Here are the materials you will need to build your own Rolling Kitchen Pantry:
64″ 1 x 4 Wood – Quantity of 2 = Ladder frame.
29.5″ 1 x 4 Wood – Quantity of 7 = Shelves & top & base.
31.5″ x 6′ Board – Quantity of 1 = Back portion of pantry.
1/4″ x 31″ Dowel rods – Quantity of 5 = Front shelf guard rails to stop items from falling off.
2″ Casters (wheels) – Quantity of 4 = For mobility (non swivel!).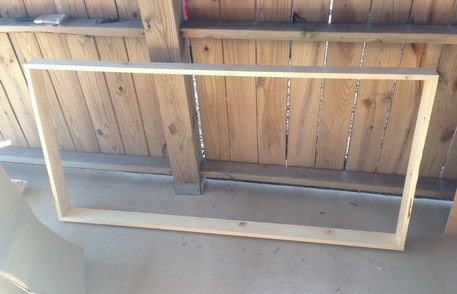 The first thing we did was assemble the frame of our pantry together.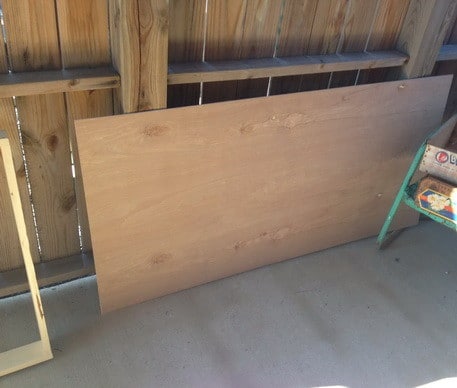 Here is the pre-cut piece of wood we will be using for the back portion of our rolling pantry.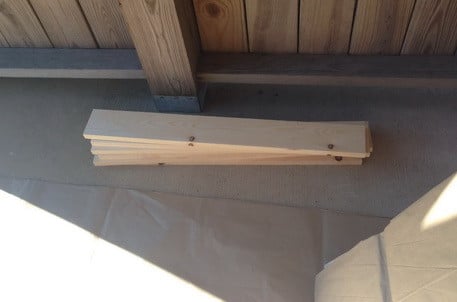 This picture shows the 1 x 4s that we will be using for the shelves on the pantry.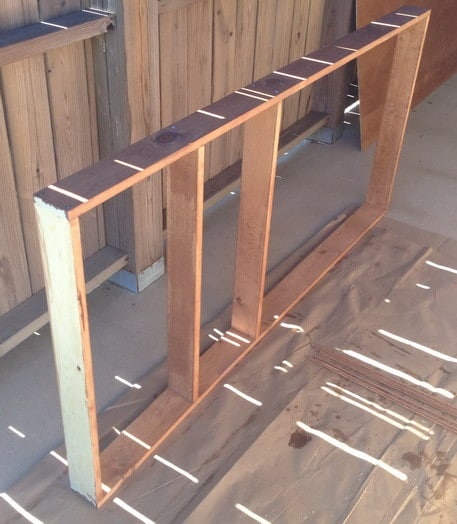 Once the frame was complete we then began attaching the shelves.
We also started to wood stain the frames and shelves as we assembled.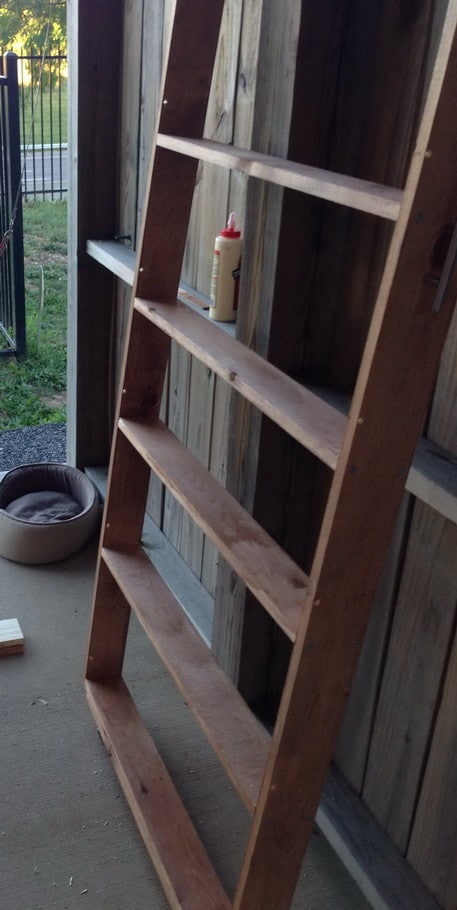 Once all the shelves were attached, we then drilled holes in the frame to add the wood dowels.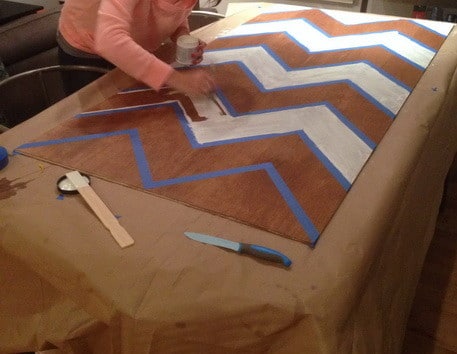 We thought of a unique design for the back portion of the rolling pantry and implemented our idea.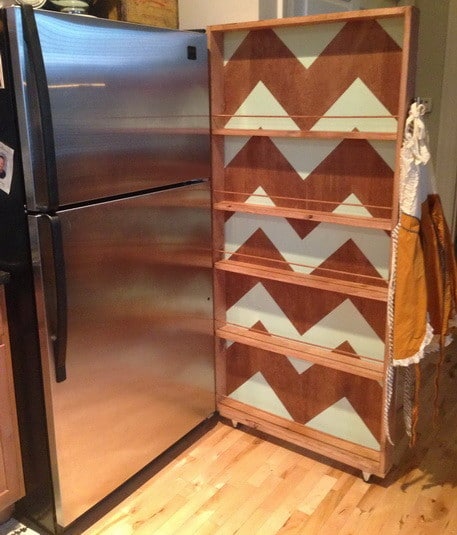 Here is our beautiful DIY Rolling Kitchen Pantry Rack completed and next to our refrigerator.
This project took us 3 hours and cost us approximately $50 dollars in all.
If you decide to build one of these yourself you can make the depth custom to your application.