I built a headboard by following your how to make a headboard tutorial. I am wondering what is the BEST way to secure a headboard. To the wall, bed, bed frame or is there another way? The headboard is very heavy and I do not want it falling down on us while sleeping. Should I attach to bed frame or wall or maybe both?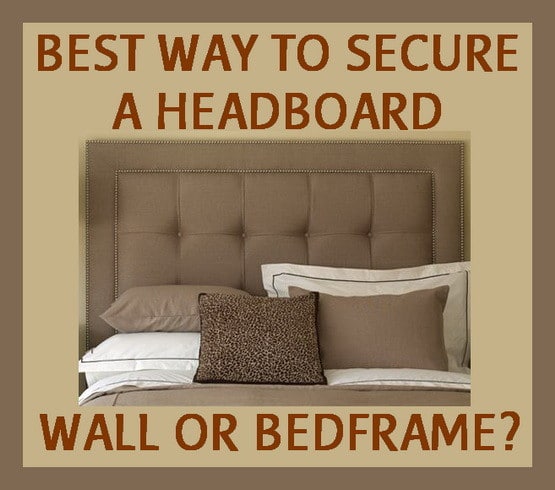 BEST WAY TO ATTACH A HEADBOARD
It is your choice. If your DIY headboard or store bought headboard has legs, then it is meant to be bolted to the bed base or bed frame. There should be Headboard Attachment Brackets on the corner of your bed frame to attach a headboard. If the headboard is large like in some luxury hotels, it would be best to secure it to the wall.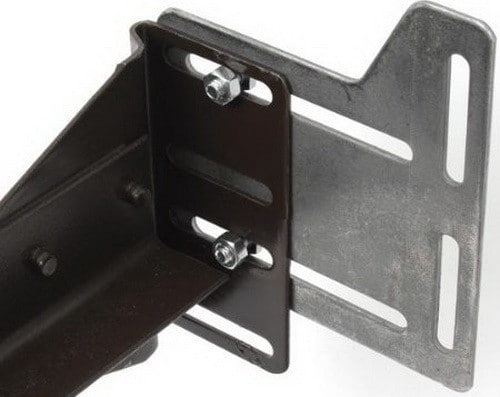 Bed frame headboard bracket
If you attach it to the bed frame and the bed moves a little, the headboard could bang against the wall. If you choose to attach to the bed frame, use some sticky pads with foam on them so if the headboard moves, it won't make any noise or damage your wall.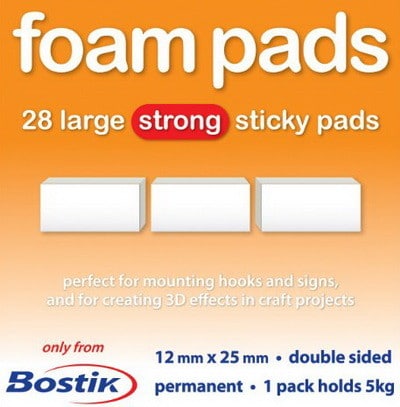 Foam pads with adhesive back
If you attach the headboard to the wall just like in most hotels, use a cleat or Z Clips. Attach it a few feet above the floor so when you pull the bed away from the wall you can vacuum under it. Attaching a headboard to the wall is the best way to secure it in our opinion. Especially if you made your own headboard and it is extremely tall. If the bed moves forward when you are sitting in bed reading, simply lock the wheels on your bed frame. You could also secure the bed frame to the wall as a temporary solution.

Wall cleat to hang and secure headboard to the wall
If both of these ways to attach a headboard sounds like too much work, you actually don't have to attach it to anything. You can add some type of cushioning to the wall side and the back of the headboard. You can use something as simple as a few furniture felt pads. Push the frame tight up against the headboard and the bed usually will hold it in place. This of course depends on the size of your headboard. For very large and heavy headboards, it is recommended to attach it to the bed frame or the wall or both.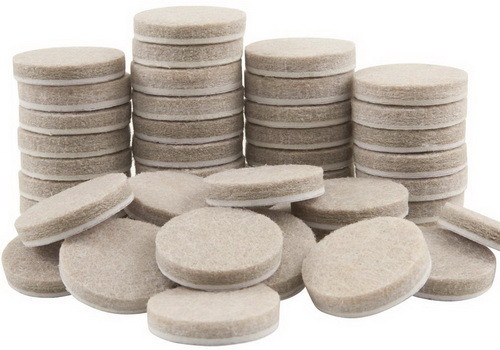 Furniture felt pads help to not damage wall or make noise

HOW TO ATTACH A HEADBOARD TO A WALL
How to install a wall mounted upholstered headboard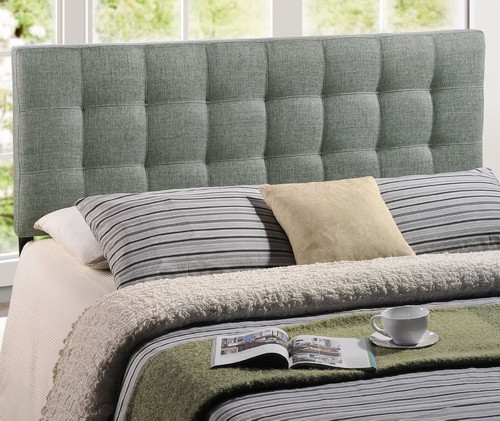 If you do not already own a headboard, the one pictured
above is the highest rated queen headboard on Amazon.
It is available in multiple colors and ships PRIME. It comes with the parts needed to attach to your bed.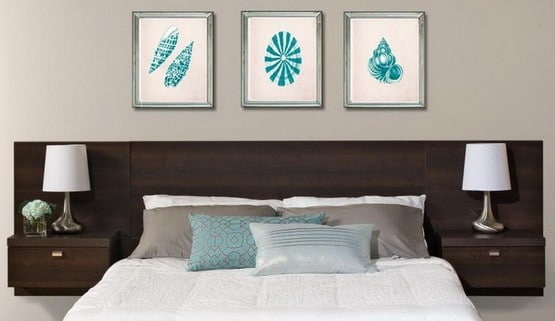 If you are interested in buying a unique and luxury style King size headboard…
Why not get one that has built in nightstands just like at 5 star hotels!
This awesome king size nightstand headboard is available on Amazon.
Got a better method to hang or secure a headboard to a bed or wall? Please leave a comment and let us know an easier method.