Are you having trouble with your Apple AirPods? Whether they won't connect to your phone, cut out, or have poor audio quality, here are ways to how to fix them.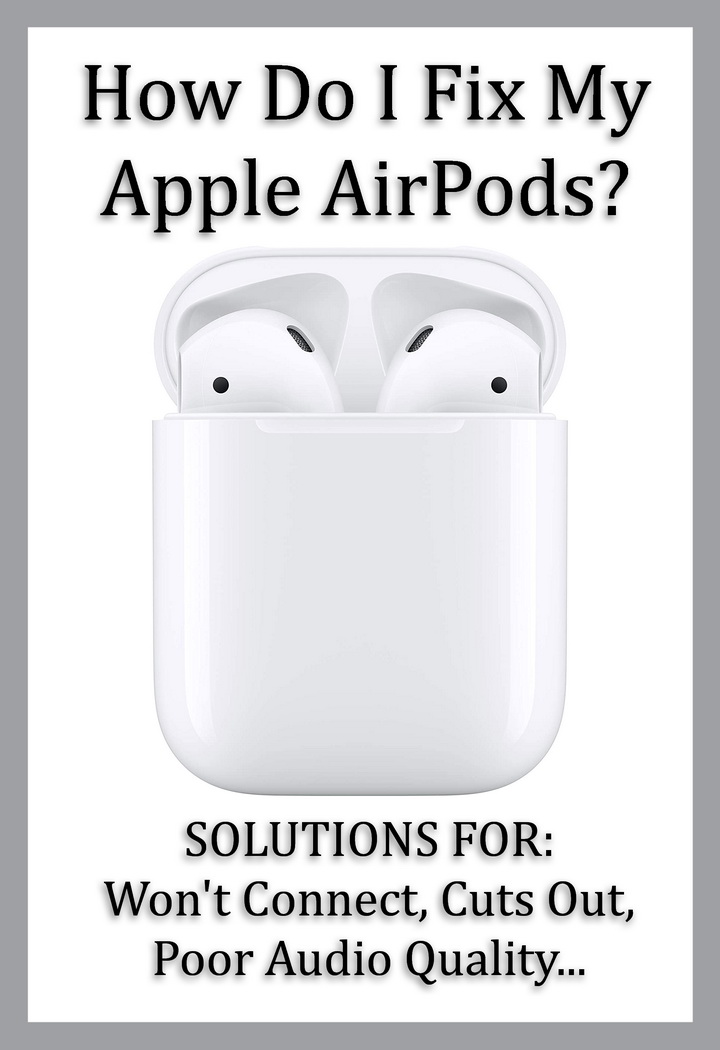 How Do I Fix My Apple AirPods?
Are your AirPods not operating properly? It's difficult to know what to do if a problem occurs with wireless earphones, as it is with many other Bluetooth headphone wireless devices. There is some quick remedies for the majority of these problems. See below for the AirPods help guide for understanding most issues.
How to Reset AirPods
You may reset your AirPods to their original condition by turning them off and on again. After that, reconnect them to your iPhone and everything should be back to normal.
To Reset/Reconnect your AirPods
Put the left and right earbuds into the battery case and shut the lid.
Press and hold the button for 15 seconds on the back of the case until the LED lights up, or simply wait 30 seconds and then open the lid near your phone.
Follow the pairing procedure if needed and open your AirPods case near your iPhone if you have not done so.
After a successful re-pairing, the AirPods will work with your iPhone with no issues.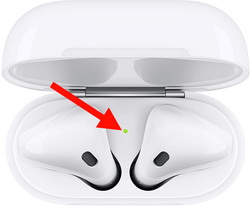 Reset AirPods – Green Light
NOTE: You won't have to pair your AirPods with every Apple device, they will automatically connect with iCloud.
Audio Issues with Airpods
If you're having trouble hearing audio from your AirPods, it's possible that you're too far away from the source. The range of the AirPods is roughly 100 feet, but this may shorten significantly when you encounter obstructions or sources of interference. If you can put your iPhone in your pocket or keep it close to you, this won't be a problem anymore. Wi-Fi interference may cause the chip in your AirPods to temporarily malfunction. Turning off Wi-Fi on your iPhone, or changing locations to take a call, might help.
Why Does AirPods Pause?
The proximity sensors on your AirPods sense when you put them in or take them out of your ears. Putting them in your ears or out will play or pause the music or video you are listening to. If your music or video pauses when your AirPods are still in your ears, there's a chance that one or more of the sensors has an issue or the settings are not set properly.
You can change this feature for the AirPods. On your iPhone, go to Settings – Bluetooth – AirPods. Then choose if you want Automatic Ear Detection ON or OFF.
Common AirPod Issues
If you wear the AirPods every day, ear wax or dirt can build up on them. If this happens, sometimes the proximity sensor will not not work properly if ear wax or dirt is built up. This will have the same effect as having your earphones in your ears all of the time. If this is the issue, clean the AirPods and the case with some simple rubbing alcohol and a Q-tip. Remove all wax and dirt, let dry, and try again. If you still have issues, then do a full reset.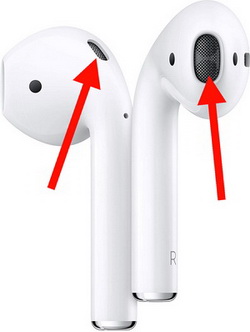 Clean AirPods – Remove Dirt or Wax
Left or Right AirPod Replacement
If one of your Airpods such as the left or right Airpod is not working, the battery may have an issue, you may have some interference issues, or you may need a replacement. If your AirPods are still under the Apple warranty, you can contact them and let them know that one of your Airpods has gone out and does not work. Here is a link to Apple AirPod repair support to ask them about your issue. You will need the model number, the serial number of your device, the receipt, and the box they came in so they can find out when it was manufactured and when it was purchased by you. If your AirPods are out of warranty, you can find refurbished, renewed, and brand new right or left ear AirPods here.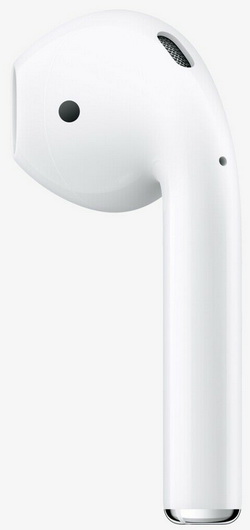 Left or Right AirPod Replacement
NOTE: If your AirPods are out of warranty and you suspect the battery in one of the AirPods is dead, here is a video on how to replace a battery in one AirPod either left or right ear…

AirPod Battery Replacement
This is just a quick and easy fast guide on the common issues with AirPods. If you have other issues with your Airpods and they are not working properly, let us know in the comments below and we can have someone assist you.