Most chain hotels have the latest Hollywood movies and network TV shows on demand on your guest room TV. If you want to watch them, it will cost you from $10.99 to $14.99 to rent one movie. If you have money to burn that's fine, but most of us don't. Forget about the movies offered by the hotel entertainment service and bring your own equipment. Hotel in room televisions are LCD flat screen TV's these days. They all have HDMI and USB ports that are there for you to use. By bringing a few gadgets with you on your hotel stay vacation, you can use your own Netflix or HULU streaming movie plan to watch all the movies you want using the hotel TV.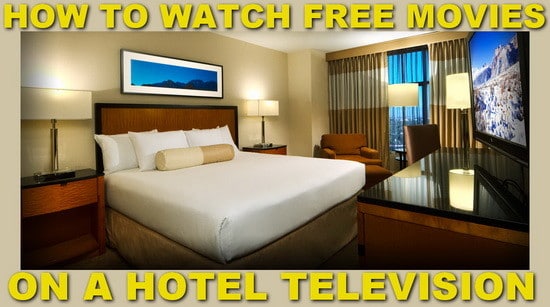 If you don't want to lug around a bunch of equipment (such as a laptop), a great little device is called Chromecast. It hooks right into the hotel TV's HDMI port and lets you watch any movie on Netflix or any home movie, game app, pictures, or anything else on your android phone. You control the Chromecast with your phone and use it just like a remote control. Super easy and you don't have to pay the hotel to watch expensive movies!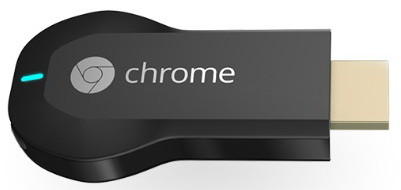 Use a Google Chromecast in your hotel room to watch movies on hotel TV
We recently stayed at a Ramada Suites hotel in Wisconsin. The new movies they offered in the hotel were $14.99 each and they were not in HD quality. The hotel had free WIFI and the network was OPEN meaning there was no sign in or "splash" page. We hooked our Chromecast into the HDMI port of the hotels 40″ LCD TV, opened the Chromecast app on our Android phone, and watched Netflix and HULU all night.
If the hotel you are staying at (where you are trying to use your Chromecast) has a sign-in page, it won't work without a portable router. Let's take a look at a way you can get the Chromecast online in your hotel room when the WIFI has a sign-in page or splash page.
HOW DO I MAKE THE CHROMECAST WORK IN MY HOTEL ROOM?
All you need is a compact travel router like the HooToo Tripmate, a Chromecast, an Ethernet cable, and you're ready to watch movies. Plug in your portable router into the Ethernet jack in your hotel room wherever available. You may have to use the port from the networked device on the hotel media center box or wherever you can find one. Once your portable router is connected to an ethernet jack, turn the router on and connect to the router with your smartphone, tablet, or computer to configure the Chromecast just like you would at home. Once configured correctly your Chromecast will work on the hotel television.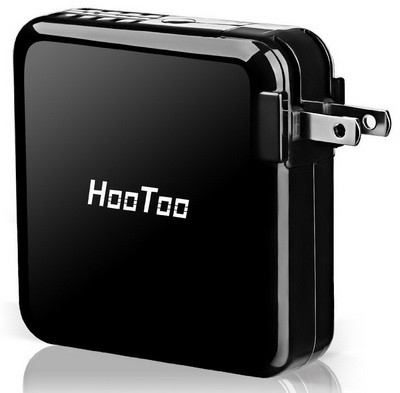 The best travel router to help you watch movies on hotel TVs
Another way of watching movies and TV shows on the hotel TV is to use your laptop computer if it has an HDMI output. Hotels have media docking stations that let you plug your stuff right into the TV. You will need to have an extra HDMI cable to go from your laptop to the hotel TV. Plug the HDMI cable into the hotel TV HDMI input and the other end into the laptop HDMI output. Get on the WIFI and open Netflix and your laptop should be pumping the movie through the HDMI cable and onto the hotel TV. Just remember to change the hotel TV input to HDMI.
You've invested less than $5 in cables or about $35 on a Chromecast and saved $15 or more every night you stay in a hotel by NOT watching the movies they offer.
Do you have another way of watching movies in hotel rooms for free? Please leave a comment below.