Need water cooler parts? If you have a bottled water cooler and need parts, we have the most common parts needed here. There are many different types of water coolers but most of them all work the same. Water coolers and dispensers all have the same basic parts and components. This page will show different parts that may be needed for your water cooler at home or at the office.
We also have a simple but easy to understand water cooler parts diagram to assist you in finding and understanding the name of the part you need. The parts we will show that are most broken, lost, or worn out is the threaded hot water dispenser, threaded cold water dispenser, o-rings, seals, water cooler bottle support collar, and more. See below for all water cooler parts for all brands of water dispensers.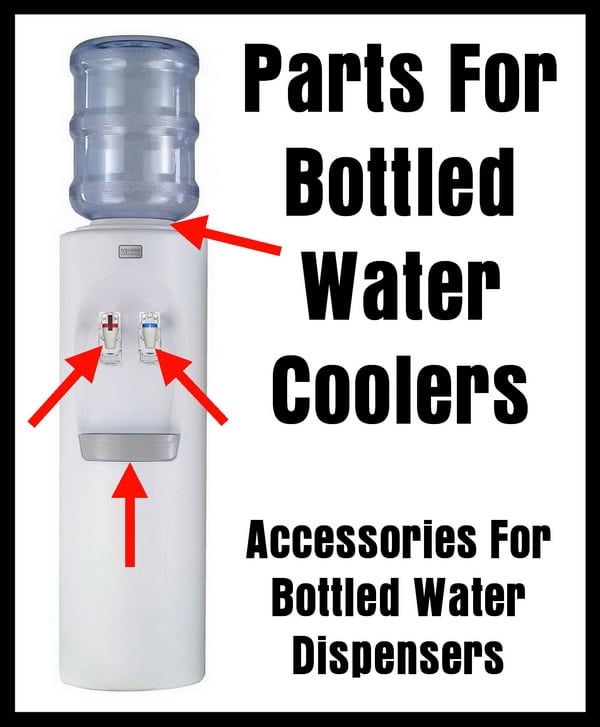 Bottled Water Cooler Dispenser Parts
Top Water Cooler Parts:
1. Threaded cold water faucet dispenser
2. Threaded hot water faucet dispenser
3. O-ring or seal for threaded water cooler COLD water dispenser
4. O-ring or seal for threaded water cooler HOT water dispenser
5. Water cooler bottle support collar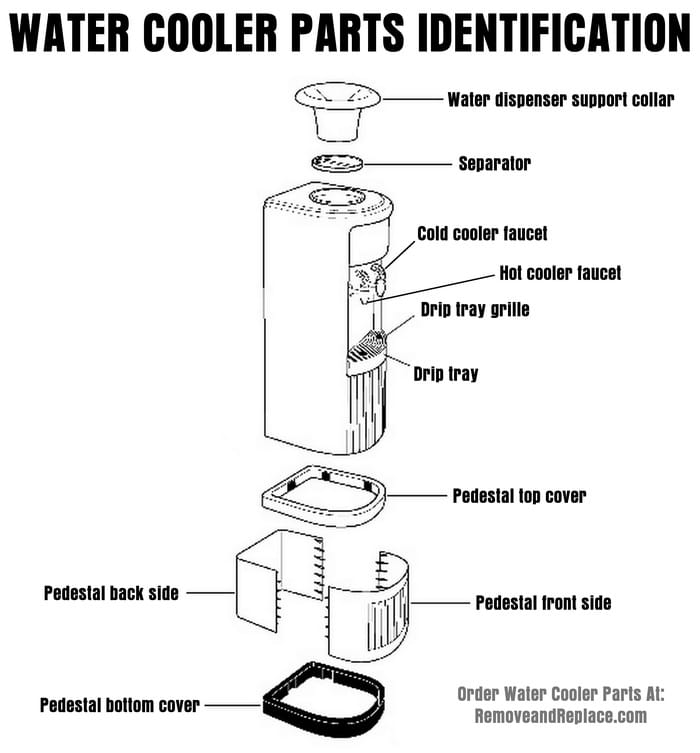 Bottled Water Cooler Parts Diagram – Parts Identification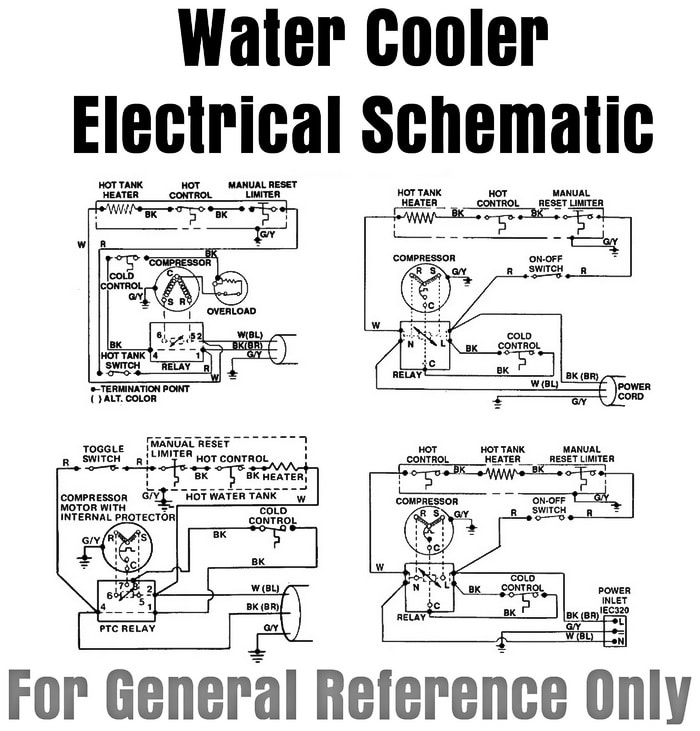 Water Cooler Electrical Schematic – For General Reference

Bottled Water Cooler Dispenser Parts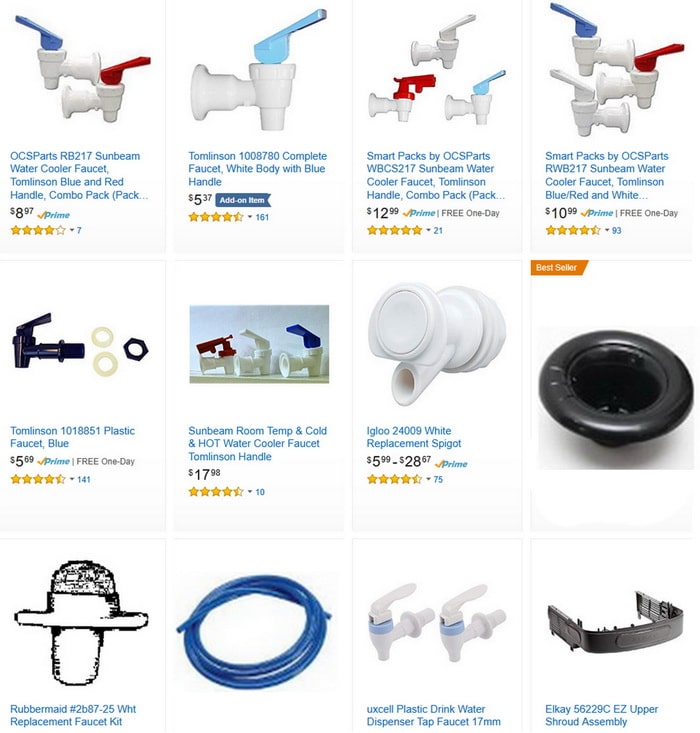 WATER COOLER PARTS – ALL BRANDS
Water Cooler Parts are available for all brands of water coolers including Avalon, Whirlpool, Primo, Igloo, Hamilton Beach, Oasis, Honeywell, Primo Water, NewAir, Avanti, Aquverse, NutriChef, Vitapur, Kissla, Glacier Bay, Farberware, and Giantex.
For further research for parts and part names, here are resources for service and cleaning manuals… Water Dispenser Service Manuals
Having noise issues with your water cooler? – Hot And Cold Water Cooler Dispenser Makes Noises
If you need help finding a special part or any part for your water cooler or water dispenser, please leave your question below with the make and model number of your water cooler.