Dishwasher model number location? If you need to locate your dishwasher's model number, we will show you how below. You need to look in certain locations for the serial number and model number on your Dishwasher. There are many different dishwashers on the market today. Most dishwashers have a model number and serial number badge in 1 of 4 places. Model numbers are usually made up of numbers or a combination of letters and numbers. The dishwasher model number will appear on a laminated sticker or a metal plate. See our different charts below that will show you how to find your dishwasher model number.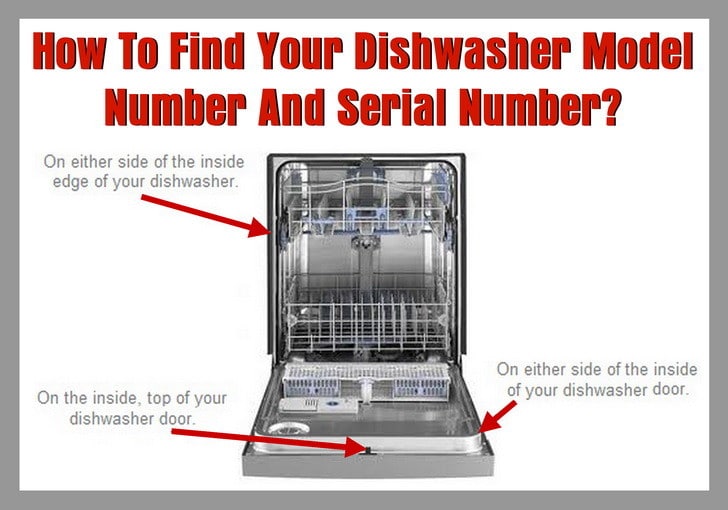 Dishwasher Model Number Location
Why would you need to find your dishwasher model number? If you need to order parts to fix your dishwasher, having the model number is vital information. Once you have the model number for your dishwasher, here are thousands of cheap dishwasher parts you can order online with free shipping.
If you are looking for Dishwasher error codes, here is information for Bosch, Haier, Hotpoint, Kenmore, KitchenAid, LG, and Samsung dishwashers.
If you need additional assistance to find your dishwasher model number, please leave a comment below and we will be happy to assist you.