Refrigerator makes popping noises. I have a Samsung refrigerator that can be noisy at times. I hear loud popping sounds coming from the refrigerator at random times. What could be causing the noises in my fridge? I had a Whirlpool refrigerator in the past and I never heard very loud noises. I would like to know if refrigerator popping sounds are normal or do I need to call for service?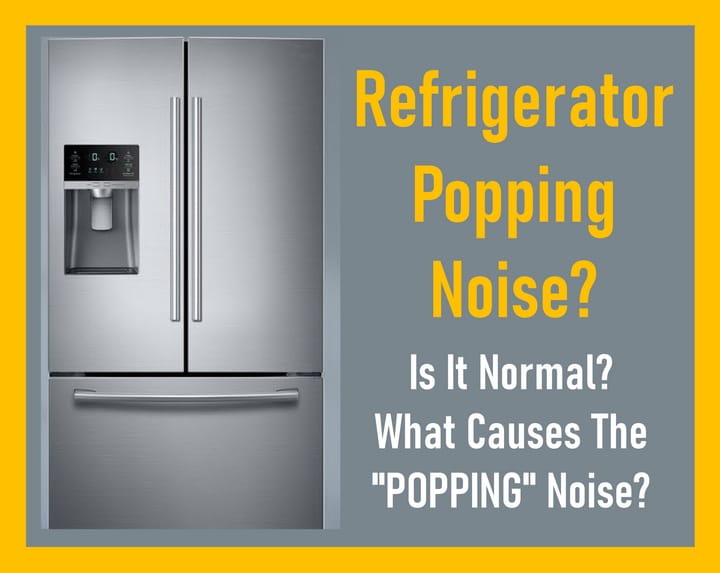 All refrigerators make noise when operating
ARE REFRIGERATOR POPPING SOUNDS NORMAL?
The normal operation of your refrigerator will cause some noises and sounds. All refrigerators have parts and components that contract or expand because of changes in temperature. When the defrost heater cycles on and off, sounds such as popping noises can be heard coming from the refrigerator/freezer. These sounds are normal and no cause for concern unless the sound is constant or varying in a strange way. 20 refrigerator sounds
HOW TO TROUBLESHOOT REFRIGERATOR "POPPING" NOISES?
If you believe the refrigerator noises are not a normal common sound, troubleshoot the issue by eliminating the possibility that another component in your refrigerator may be malfunctioning within the fridge.
Use a timer and time how often the noise is heard. If you hear the popping noise 4 times a day at equal intervals its most likely the defrost heater turning ON and OFF. This is normal and is no cause for concern.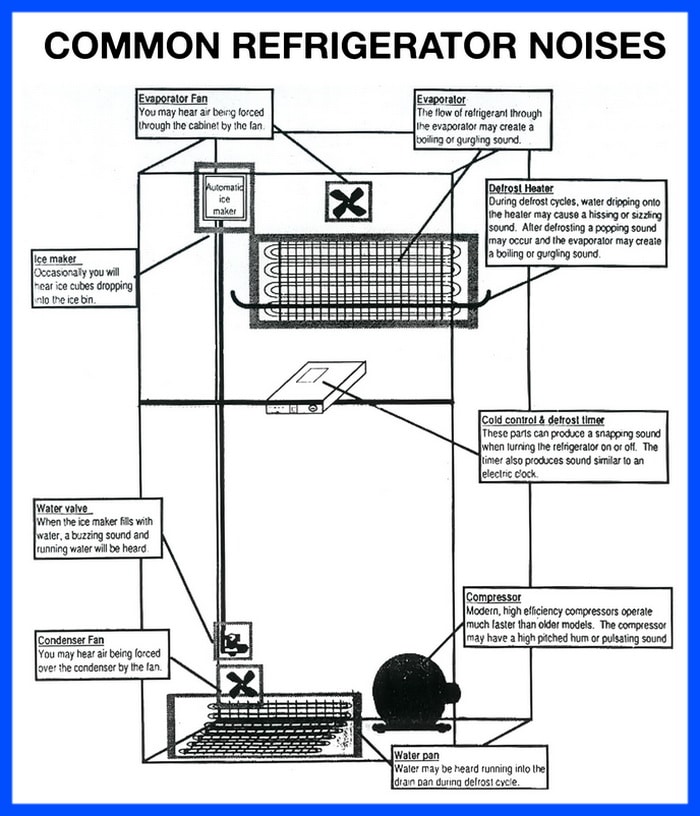 Common refrigerator popping sounds or other noises
WHAT CAUSES A POPPING SOUND IN MY REFRIGERATOR?
(The following are all NORMAL refrigerator operating sounds)
1. All of the many different parts and components in your refrigerator that contract and expand when the temperature changes.
2. Ice maker noises can be heard when the ice is dumping or the harvest cycle is occuring. On some refrigerator ice makers, the ejector arm ejects the ice cubes from the mold and a popping noise can be heard when this occurs. Ice maker issues – Ice maker not working
3. The water inlet valve can make noises when it opens to allow water to enter the refrigerator for the ice maker or the water dispenser system. When water enters the refrigerator the water inlet valve can make a "pop" or "popping" sound. Remove and replace refrigerator water inlet valve
4. A defrost heater cycling on and off can cause a variety of noises from "popping", knocking, and gurgling to a creaking sound.
5. The defrost timer can make a popping sound. The timer causes the heater to come on and often makes a popping or clicking noise as it turns on and off.
6. In the refrigerator is a fan. If the fan is misaligned, it may make a popping noise if it is bent or misaligned in its housing. Also a change in fan speed can occur when the refrigerator responds to changes in temperature resulting in a slight popping noise. Refrigerator fan not working –  What to check?
7. When the damper door in your refrigerator closes or opens, it can make a pop or popping sound.
8. The temperature control component turns the unit on and off. When this occurs a popping noise may be heard.
9. Refrigerant circulating in your fridge may cause noises such as gurgling, knocking or popping.
10. A "popping" noise can be heard when the evaporator coils on certain fridge models are cooling after defrost.
11. A popping or clicking sound can be heard after a power shortage or once the refrigerator is plugged in as the compressor tries to restart. Refrigerator compressor will not turn ON
12. Pop or snap sounds can be heard after removing a cup or glass from the water or ice dispenser. This is the sound of the dispenser closing. Fridge makes noise when dispensing water after filter change

Understanding Common Sounds & Noises from Your Refrigerator
DO POPPING NOISES APPLY TO MOST REFRIGERATORS?
Noises and sounds from refrigerators are normal and can occur on all makes and models of refrigerator/freezers. The above noises and troubleshooting methods can be applied to all MINI, GE, Whirlpool, Samsung, LG, Haier, Kenmore, Maytag, Sharp, Bosch, KitchenAid, Frigidaire, and Toshiba refrigerators.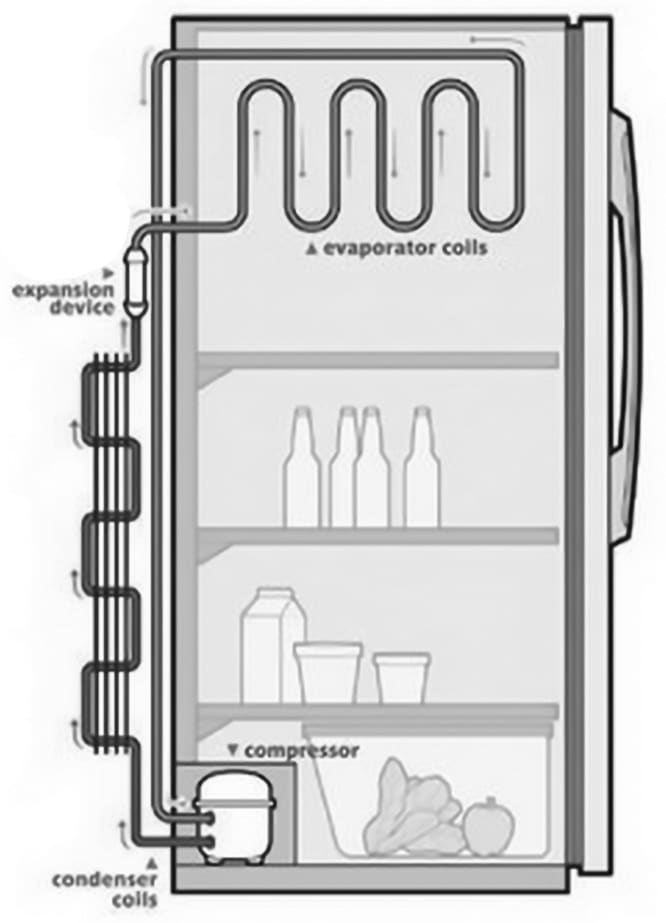 Popping noise in the fridge – Refrigerant simply flowing?
NEED SOME HELP? PLEASE ASK YOUR QUESTION BELOW – KINDLY GIVE US THE BRAND OF REFRIGERATOR AND THE MODEL NUMBER.
Simply ask your question using the comments form below and we can troubleshoot your appliance issue. (Its free and you do not have to register)